Presented by lufthansa
QUIZ: Which up-and-coming city should you visit in 2019?
The world is your oyster, you just need to find the pearls. Take our quiz to discover the inspiration you need to book your next city break.
It's never been easier to nip around the world - you can be in one country for breakfast and another for lunch! With so much choice, the hard part is deciding where to go next. This year, why not plan a trip to a city that's off the beaten track? Indulge your wanderlust and learn about cultures, cuisines and customs that are (quite literally) foreign to you.
Take The Local's quiz to find out which up-and-coming city (or cities!) you should explore in 2019.
Which up-and-coming city should you visit in 2019?
Lisbon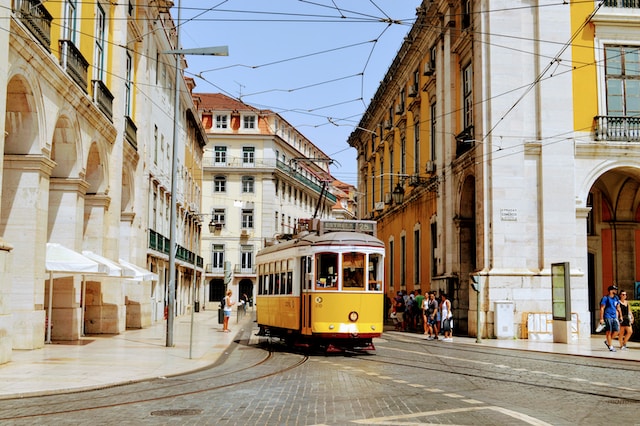 Built on several rather steep hills, you'll have thighs of steel after a couple of days wandering around Portugal's trendy capital. Over recent years, Lisbon has emerged as one of Europe's creative hotspots, luring in artsy types with its affordable housing and studios.
The growing creative community has influenced Lisbon's cultural offering: galleries, hipster cafes and artistic 'mini-cities' have sprung up across the city. Don't miss the hip LX Factory, a vibrant cultural and foodie hub in a former 19th century industrial site, or Mouraria, Lisbon's coolest district packed full of hidden gems like Maria da Mouraria, where you can enjoy local food and music, or Cortiço & Netos, a shop stocking beautiful azulejos, the city's ubiquitous tiles.
If you find yourself in the touristic area of Belém, queue at Pastéis de Belém to try a Portuguese tart, it's worth the wait.
Budapest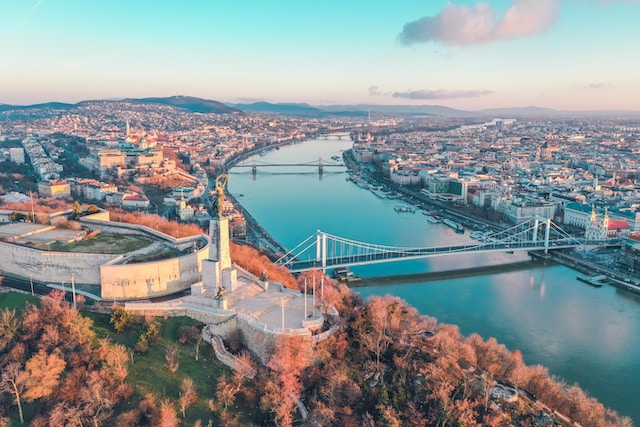 Hungary's edgy capital city is a cultural mishmash between Eastern and Western European influences. Its complicated history, which includes a string of invasions and a communist occupation, has given birth to a rebellious and creative underground scene.
With its wide streets lined with neo-gothic cathedrals, crumbling 'ruin bars', thriving street food scene and even Turkish tombs (you heard us right), you can delve into an eclectic mix of old and new, classical and cutting edge.
In this city of thermals baths, it would be rude not to dive in. Head to Rudas Baths to experience 16th-century baths or take a dip at the ornate Art Nouveau Gellert baths. Stroll around the old Jewish Quarter, Budapest's coolest spot, stop by Gettó Gulyás, a restaurant serving traditional Hungarian dishes, or head to the neighbouring Palace Quarter to test the gastronomical delights at Padron or Puglia Al Dente.
Turin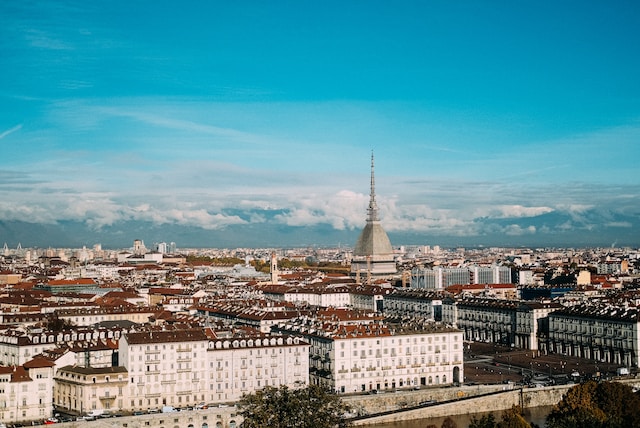 Turin, the capital of northern Italy's Piemonte region, might be most famous as the birthplace of Fiat, but there's much more to this unsung city than its nippy little cars.
Sinfully overlooked by travellers, Turin is quietly home to one of Europe's most thriving art scenes and is a hidden gem for foodies and craft beer lovers. With its grand boulevards, historic squares, verdant parks and myriad museums, it's a city breaker's delight and 'the chocolate capital of Europe'. So indulge your sweet tooth in a local chocolate house or grab a gelato because, you know, 'when in Italy'.
You won't go hungry in Turin - from simple trattorias serving all the Italian classics to a growing number of meat-free restaurants like L'articiocc or vegan eatery Ratatouille, foodies can get their fill and go home full. 
Belgrade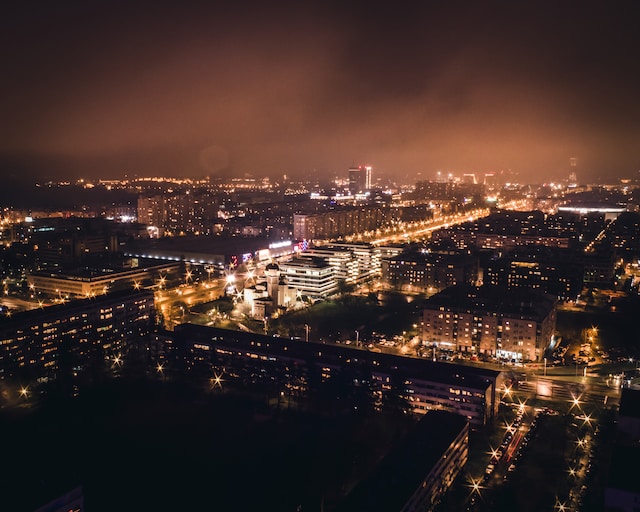 Belgrade's reputation as a party city isn't unfounded. Its bustling nightlife is world-famous but that's just one facet of this gritty city's allure.
Slap bang on the confluence of the Danube and Sava rivers, Serbia's capital has a rich history covering almost two millennia. It won't be taking home the crown for Europe's most beautiful city anytime soon - although its brutalist architecture does have its charm - but what it lacks in pretty it makes up for with its ever-evolving creative scene and buzzy cafe culture. That's not to say it doesn't have a few architectural gems like the four-star Hotel Moskva, one of the city's most famous landmarks, and Gardos Tower, a memorial tower in Zemun.
No city break is complete without taking getting stuck into the local cuisine. Enjoy authentic Serbian dishes and wine at Bistro Grad Hometown Food, guzzle cheap cocktails in the garden of Blaznavac and, if you are there to party, drop by Drugstore and dance 'til dawn.
Munich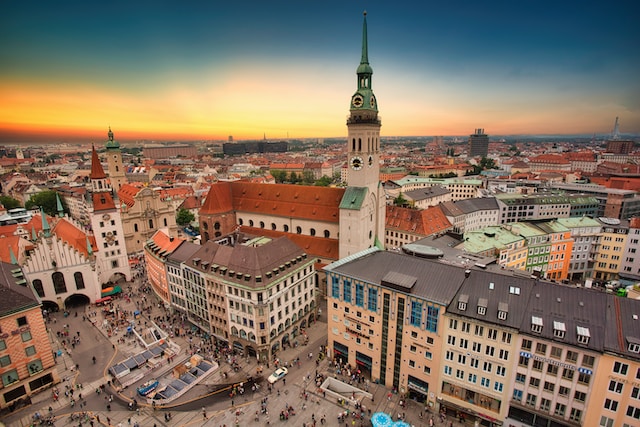 Munich, Bavaria's chic capital, may be most famous for Oktoberfest but it also ranks as one of the world's most liveable cities. By extension, it's also one of the most visitable cities.
Stroll through trendy Schwabing, Munich's artistic quarter, with its bohemian bars and boutiquey stores. Browse the second-hand bargains at Midnightbazar, a night-time flea market packed with vintage steals. Kick back with a beer in Augustiner-Keller, a 200-year-old beer garden, or in Park-Cafe, a beer garden in front of a traditional 1937 Bavarian building.
Go native and enjoy the German afternoon tradition of Kaffee und Kuchen at Cafe Luitpold or try out some traditional Bavarian food at Wirtshaus Hohenwart. Just a couple of days in Munich will have you wondering what you ever saw in Berlin.
Tel Aviv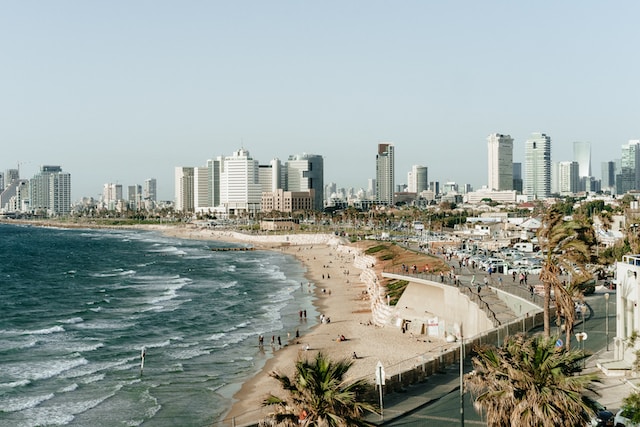 Tel Aviv's incredible cultural scene is only rivalled by its restaurants, nightlife, beaches and bars. In short, it's one of the world's most vibrant and current cities.
The Mediterranean metropolis has near-perfect weather all year round, ideal for enjoying its beautiful beaches like Hilton Beach, famous for its water sports, or Bograshov Beach, a sandy beach right in the centre of the action.
Hedonists out there will no doubt be drawn to Tel Aviv for its hedonistic nightlife. There's no shortage of bacchanalian bars and clubs; while you're in town stop by Voodoo, a large terrace bar that invites patrons to 'unite as one under an enchanting Voodoo spell', or drop into Kuli Alma, a cool underground nightspot with art exhibitions, live music and vegetarian Israeli food.
Grab a second-hard bargain from an eclectic stall at Jaffa's flea market; pick up some spices or simply sit and enjoy the vibe at Shuk Ha'Carmel, Tel Aviv's largest market. Dip into some hummus at Abu Hassan, one of Israel's oldest and most famous hummus restaurants, and wander around Florentin, a trendy neighbourhood full of galleries, bars and street art.
Let's start planning! Who's your travel buddy?
What's your favourite climate?
Where will you stay?
What's on the menu?
While on holiday, you like...
Pick a nightcap!
READ ALSO: The world's 10 most interesting cities to visit in 2019
This content was produced by The Local Creative Studio and sponsored by Lufthansa.
This content was paid for by an advertiser and produced by The Local's Creative Studio.
See Also