For members
EXPLAINED: Switzerland's referendum to restrict EU migration
On September 27th, Switzerland will go to the polls to vote on an initiative to restrict migration from EU states.
Published: 13 August 2020 11:30 CEST
Updated: 16 September 2020 17:49 CEST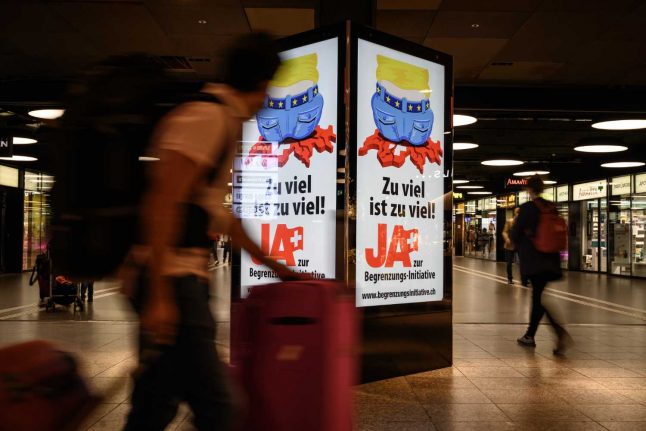 A Swiss People's Party (SVP) poster showing a cartoon worker wearing a belt studded with EU stars, crushing the red and white map of Switzerland with his wide rear end that translates from German as "
For members
'Huge differences': How you can save money on Swiss credit cards
Hardly anyone lives without a credit card these days, but have you ever thought of how much this little piece of plastic costs you each year and if you could save? A new Swiss survey provides the answers.
Published: 4 July 2022 10:49 CEST