For members
UPDATE: Which countries and regions are now on Switzerland's quarantine list
Currently, there are 66 countries or regions on Switzerland's 'high risk' list.
Published: 20 September 2020 10:02 CEST
Updated: 10 October 2020 11:29 CEST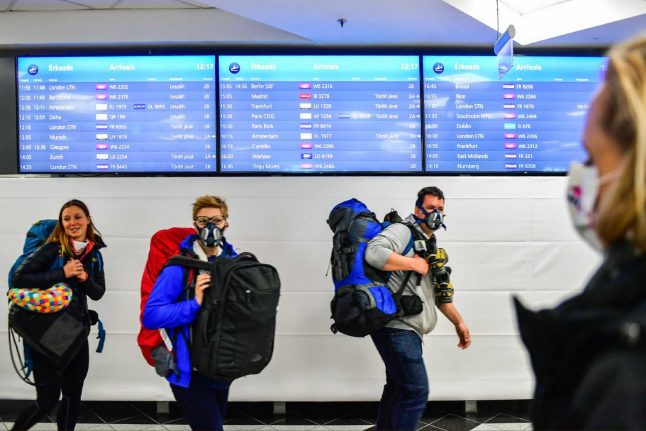 Passengers arrive at Budapest Airport, with a screen showing destinations in the background. Image: GERGELY BESENYEI / AFP
For members
Reader question: Can I put my Swiss health insurance on hold if I'm abroad?
Given how expensive health insurance premiums are in Switzerland, you may be tempted to suspend your policy while you are abroad. Is this possible?
Published: 22 July 2022 12:31 CEST