For members
UPDATE: Which countries and regions are now on Switzerland's quarantine list
Currently, there are 66 countries or regions on Switzerland's 'high risk' list.
Published: 20 September 2020 10:02 CEST
Updated: 10 October 2020 11:29 CEST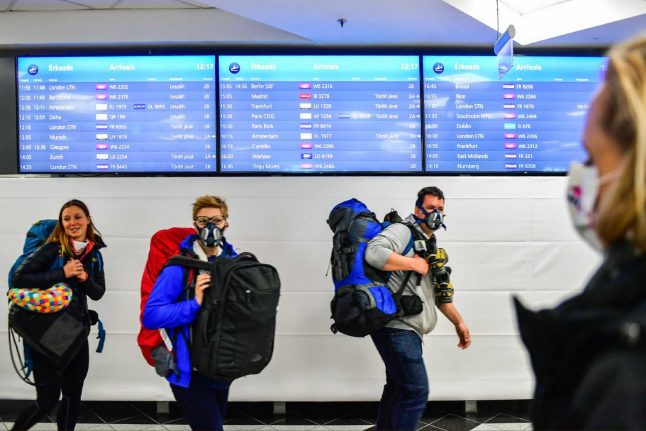 Passengers arrive at Budapest Airport, with a screen showing destinations in the background. Image: GERGELY BESENYEI / AFP
For members
UPDATE: What are Switzerland's rules for cannabis consumption?
Switzerland has a complicated set of rules for both medical and recreational cannabis consumption. Here's what you need to know.
Published: 4 August 2022 11:16 CEST