The charts and figures that reveal Switzerland's current Covid-19 situation
With the start of 2021, Switzerland's epidemiological status remains more or less the same as it was at the end of last year. But in some respects, improvements can be seen.
The coronavirus pandemic is by no means finished, but latest numbers released by the Federal Office of Public Health (FOPH) show there are some reasons for optimism:
The number of daily infections remains stable
Health officials indicated that the number — over 4,000 new cases each day — is too high. But it hasn't risen dramatically in the past two weeks.
The chart below shows the current daily rate as of January 6th is well below the peak reached in mid-November but still much higher than in early autumn.
Currently, Switzerland's rate of contaminations is 521,02 cases for 100,000 people.
However, as the map below shows, only five of the country's 26 cantons (the ones shown in darker blue) exceed that number: Ticino (854 cases /100,000), St. Gallen (622,24), Lucerne (608), Aargau (593,14), and Zurich (592).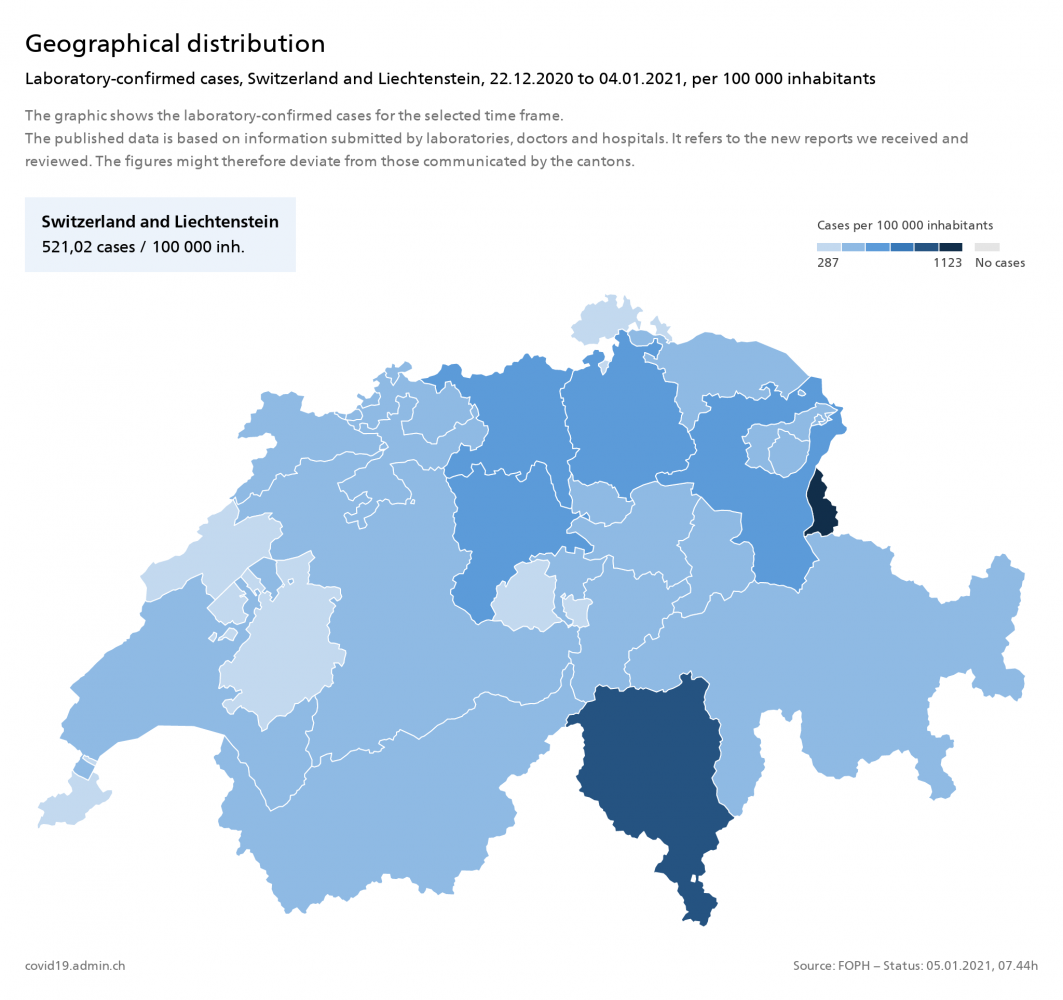 Curiously, Geneva, which in November reported the highest number of coronavirus infections in Europe, now records 341,38 cases per 100,000, falling well below the national average.
READ MORE: Has Switzerland's Covid vaccine rollout become a 'fiasco'?
 
Hospitalisations are declining
In October and November, many of Switzerland's medical centres have reached, and in some cases even exceeded, their capacities.
"The pressure on hospitals remains high", the heads of all five university hospitals in Switzerland — in Basel, Bern, Zurich, Lausanne and Geneva— said in a letter they sent to Health Minister Alain Berset in December. 
While many hospitals are still under pressure, the situation is better now, FOPH figures indicate.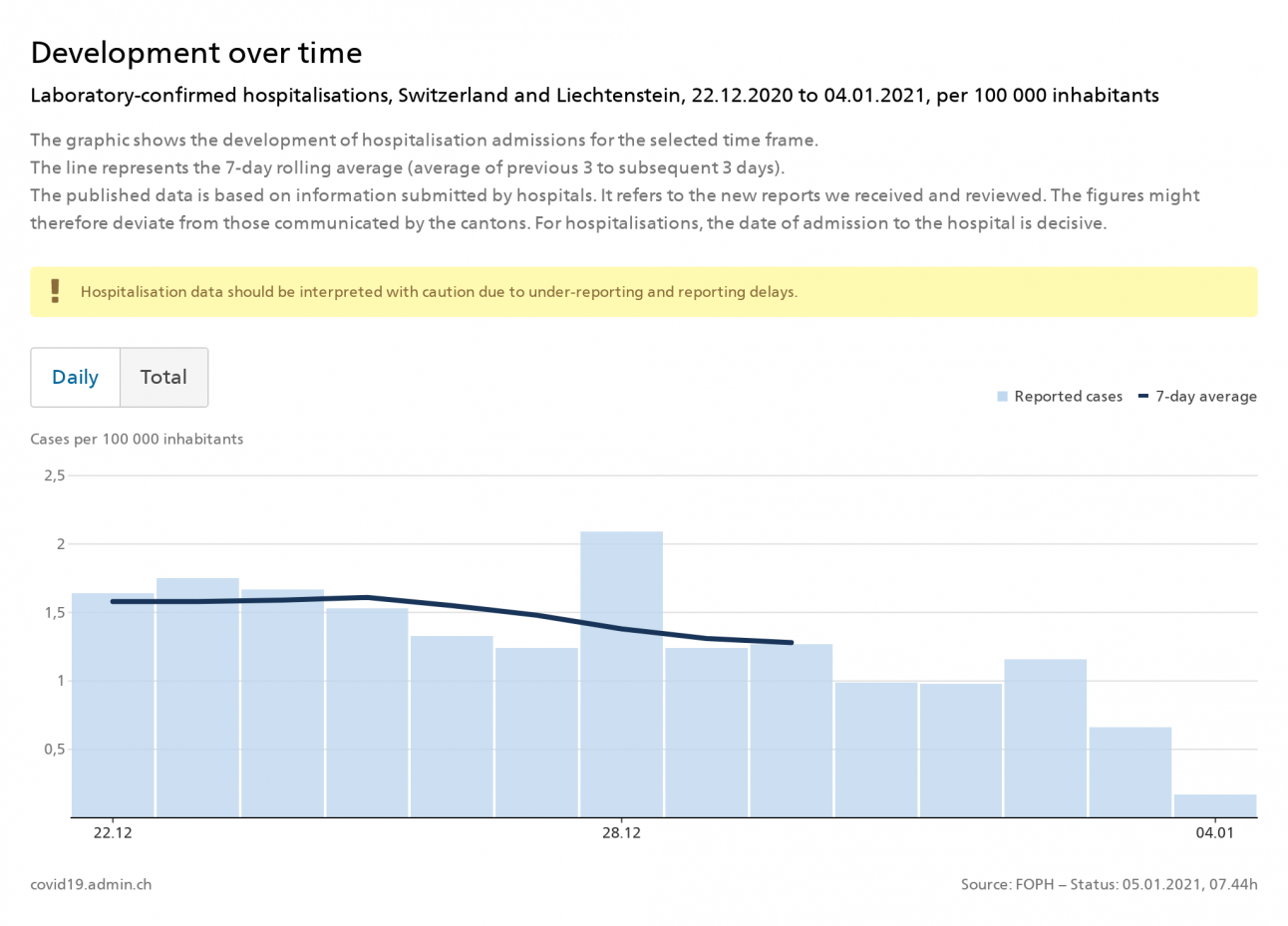 The number of Covid-related deaths is falling
As is the case with hospitalisations, the number of deaths from coronavirus complications has also been falling in the last two weeks.
The average dropped from 0,96 cases per 100,000 recorded on December 27th, to 0.15 cases on January 4th.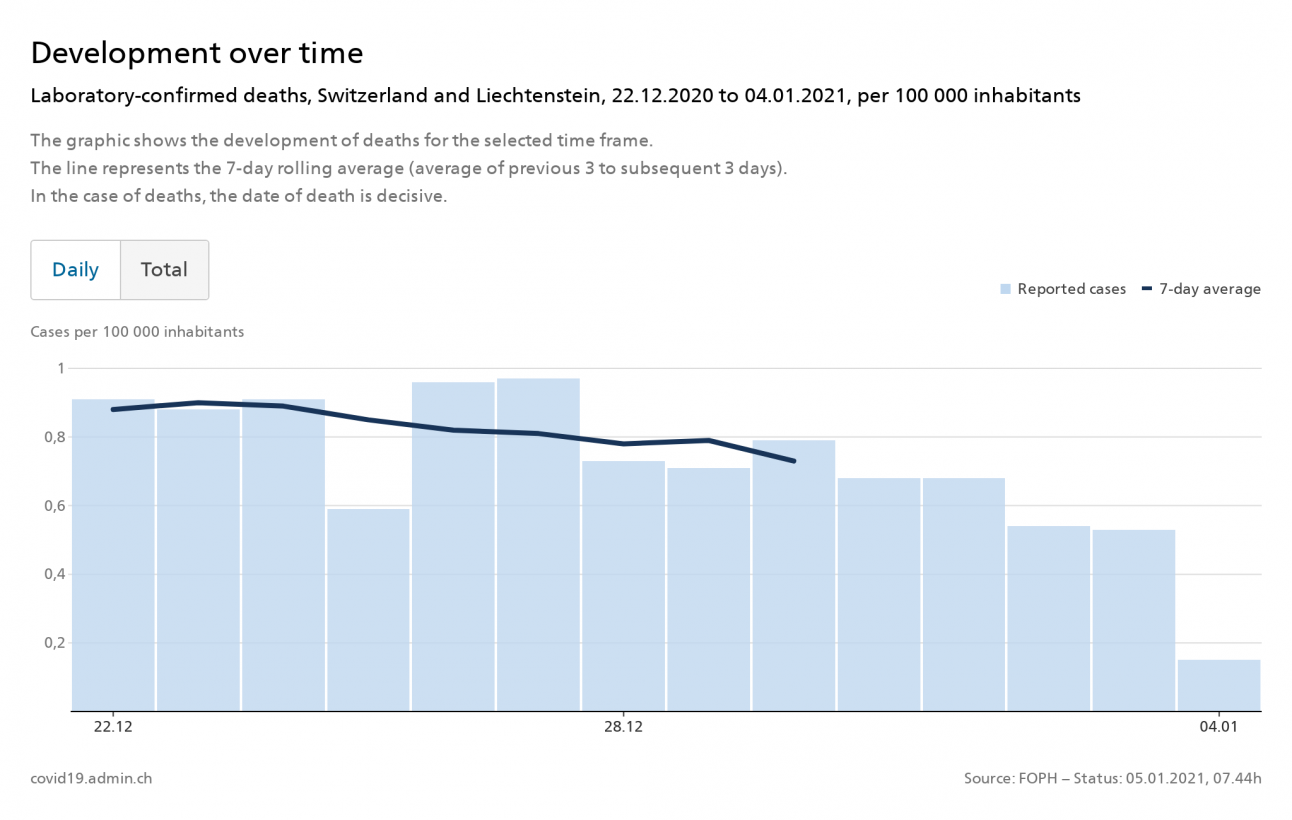 Most of those who died were males over 80 years of age, followed by those between 70 and 79.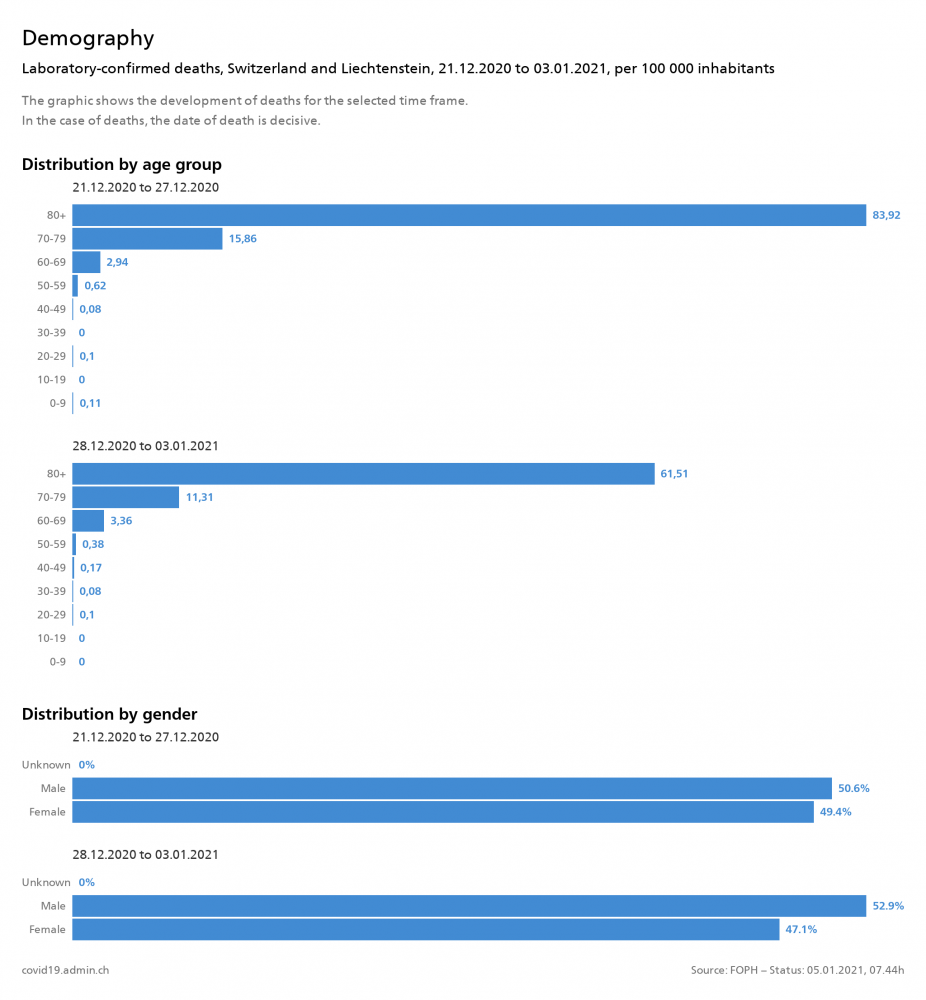 This FOPH site has all the figures related to Covid-19. 
READ MORE: Switzerland set to extend coronavirus measures 'until end of February' 
How does Switzerland compare to other countries in Europe?
When it comes to new Covid-19 cases Switzerland currently has higher rates than neighbouring countries Germany, Italy, France and Austria when population is taken into account.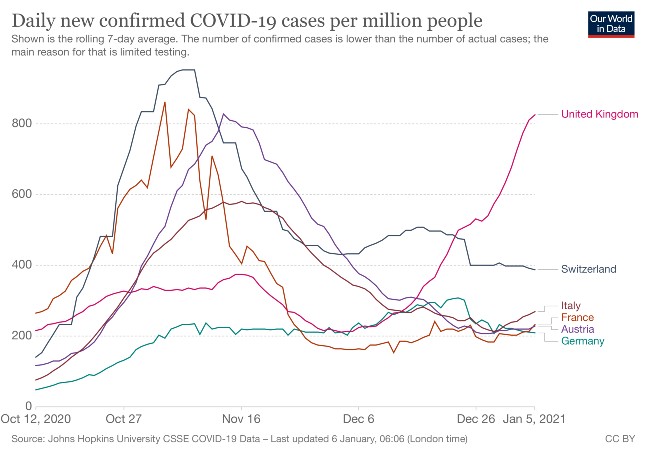 When it comes to Covid-19 related deaths Switzerland is also seeing higher rates than its near neighbours.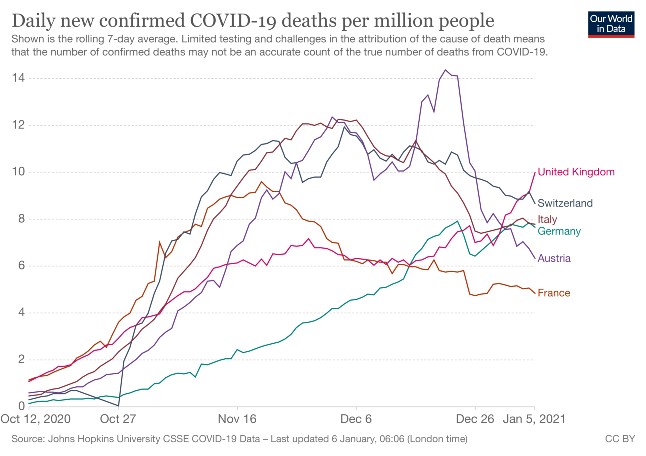 This information is valid at the time of publication. Data may change at any time.
 
See Also