Covid-19 R-rate is growing in parts of Switzerland
After staying below 1 for most of January, the rate R-rate — a measure of the speed at which the disease is spreading — is rising. While the value is not yet above 1 on national level, seven cantons have already exceeded that number: Geneva, Vaud, Fribourg, St.Gallen and the two Appenzells. 
The lowest levels , below 0.8, are registered in Ticino, Uri and Obwalden.
Health authorities want to keep the R-rate below 1. If it is greater than 1, each infected individual contaminates more than one person on average. Then the daily number of cases increases exponentially. But if the number is lower, the daily count drops.
Many people in Switzerland are exempted from France's new Covid testing rule
New border restrictions for entry to France go into effect on February 1st.
Travellers from abroad — including both EU and non-EU nations — must present a recent negative Covid-19 test and also carry a "declaration of honour" or sworn statement that they don't have any symptoms.
But some residents of Switzerland, particularly those living in border areas — such as Geneva, Vaud, Jura, and Basel — will be able to forego this requirement under certain conditions.
Basically cross-border workers, lorry driver and anyone who lives within 30 km of the French border are exempt from having to provide a test.
The Local will write a full report on this news story on Monday.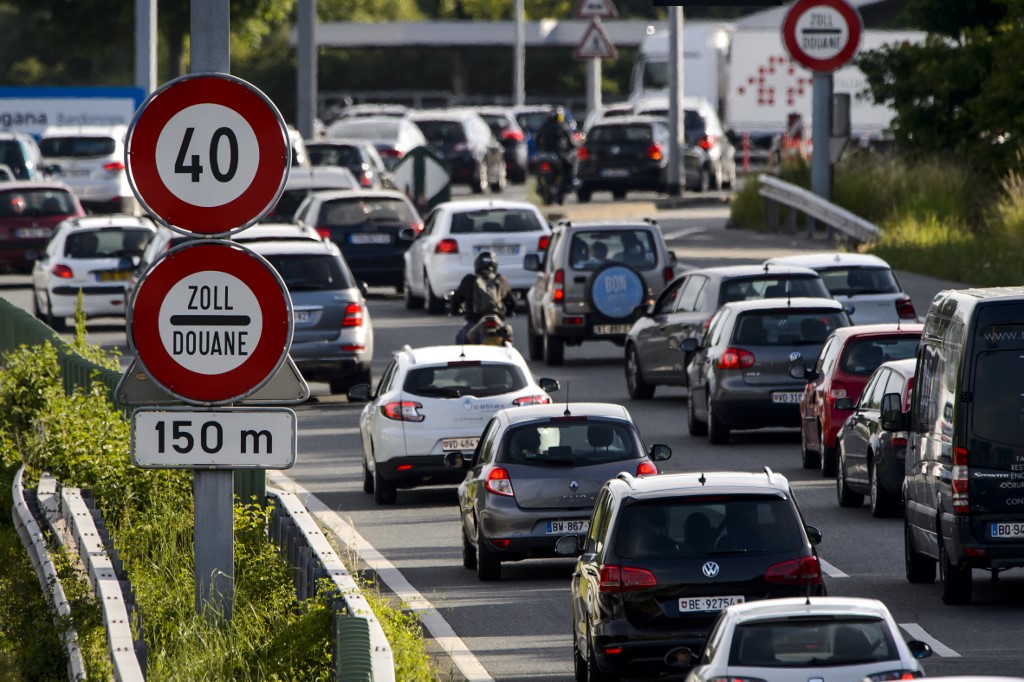 Photo by AFP
People who break Covid-19 rules to be fined
Anyone who violates a coronavirus measure in Switzerland from Monday is liable for a fine of between 50 and 200 francs, depending on the offence.
A fine can be imposed for not wearing a mask on public transportation, in train stations and at bus stops, or in publicly accessible facilities.
The police can also issue a ticket if someone takes part in illegal events or organizes such an event in public or private.
Avalanche danger remains in some Swiss regions
Although road and rail traffic resumed in many parts of Switzerland following heavy snowfall over the past few days, the risk of avalanches remains high in the Alps today. 
Avalanches have been particularly deadly in Switzerland this year, having claimed 14 lives so dar — well above the average yearly figure of high people.
Avalanches have caused casualties in the mountains of Valais, Vaud, Graubünden, Obwalden and Schwytz.
What changes in Switzerland in February?
The start of a new month brings with it some small but significant changes in Switzerland that readers should know about. 
We will publish a full run down of the main changes in February later on Monday so keep an eye on the website.
if you have any questions or feedback don't hesitate to contact us at [email protected]