IN NUMBERS: Where do Switzerland's dual nationals live?
The share of people in Switzerland who have two passports has grown in the past decade, a new study shows.
In 2019 — the most recent year for which official numbers are available —19 percent of permanent residents aged 15 or over had dual nationality, according to a study released last week by the Federal Statistical Office (FSO). 
This number equates to nearly a million people out of Switzerland's population of 8.6 million.
When foreigners gain citizenship of their country of residence while still maintaining the nationality of their place of origin, they become known as 'dual nationals'.
Both countries consider these people as their citizens and neither regards them as foreigners.
The most obvious benefit of dual citizenship is the ability to live and vote in both countries, without having to give up any rights in either.
READ MORE: IN NUMBERS: How Switzerland's population is becoming increasingly multilingual 
This is what we know about dual nationals in Switzerland:
Among this population, 65 percent obtained Swiss nationality though naturalisation, while 35 percent obtained it at birth.
More than half — 55 percent — of the country's dual nationals come from Europe.
The second nationality most represented among the population with two citizenships is Italian (24 percent), followed by French (11 percent) and German nationality (9 percent).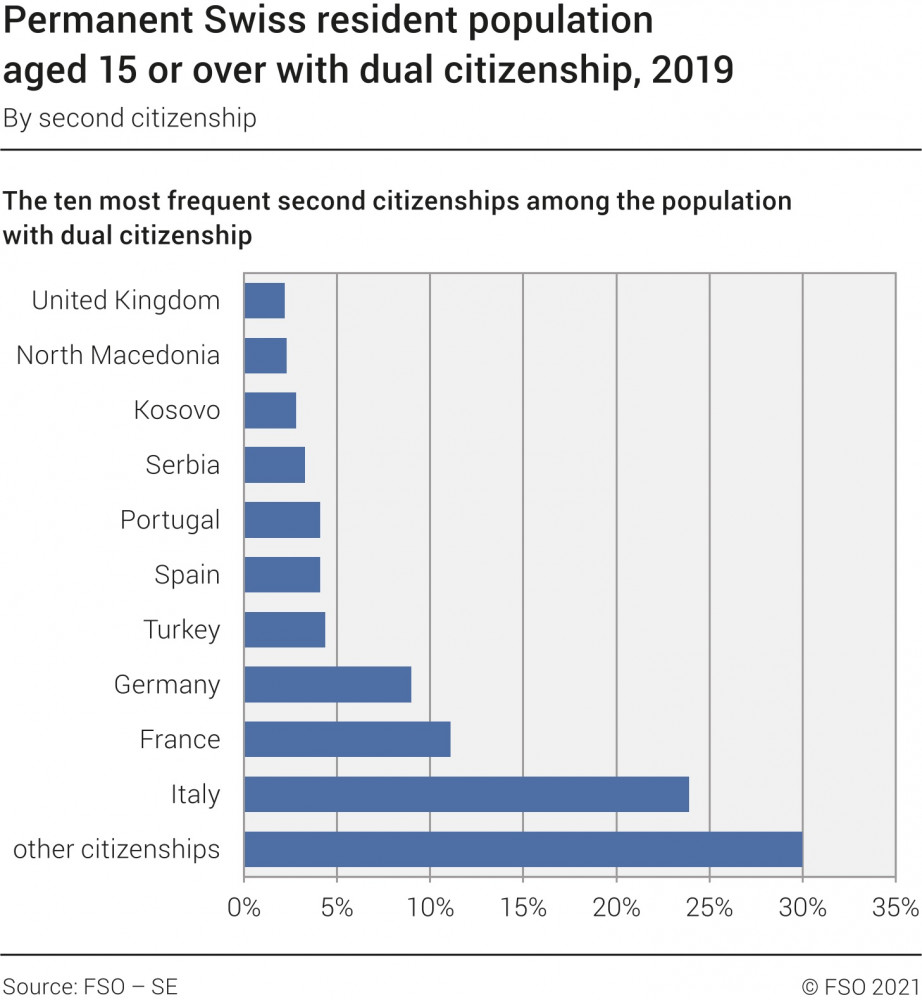 The highest number of dual nationals live in the French-speaking part of Switzerland.
Most are in Geneva (45 percent) and Vaud (30 percent); next are Ticino (28 percent), Basel-City (25 percent) and Zurich (23 percent).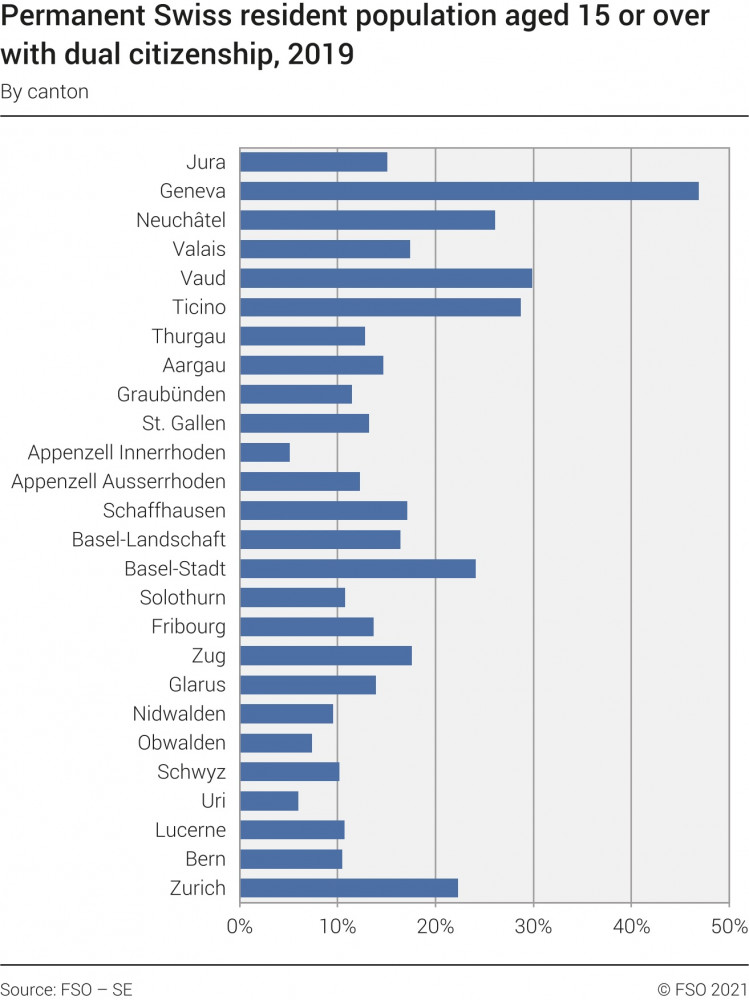 READ MORE: How dual citizenship has become easier to obtain in Switzerland 
Foreigners who wanted to become naturalised in Switzerland before 1992, had no choice but to give up their old passport.
Dual citizenship was not legal, which may explain why less than 8,000 foreigners a year were naturalised between 1987 and 1992. 
But in 1992, Switzerland passed a new civil rights law. One of the changes was the recognition of dual citizenship.
Interestingly, even though Switzerland is often slow to change, the country was one of the pioneers in Europe in recognising dual citizenship.
Germany, for example, has only accepted dual citizenship since 1999 and in principle only for citizens of other EU countries or Switzerland
Austria still doesn't allow dual nationality —apart from special cases. And anyone who wants to become a Liechtenstein citizen must also hand in their old passport.
See Also