SWISS airline reduces number of lights from Geneva
Switzerland's national carrier announced that it is limiting the number of flights from Geneva "to the strict minimum" until the end of February.
The cuts are due to coronavirus-linked travel restrictions.
Unlike the Zurich airport, Geneva "doesn't currently have the infrastructure allowing the performance of Covid tests", the airline said.
However, SWISS will continue to operate 13 weekly flights between Geneva and Zurich, from where passengers will be able to connect to international destinations.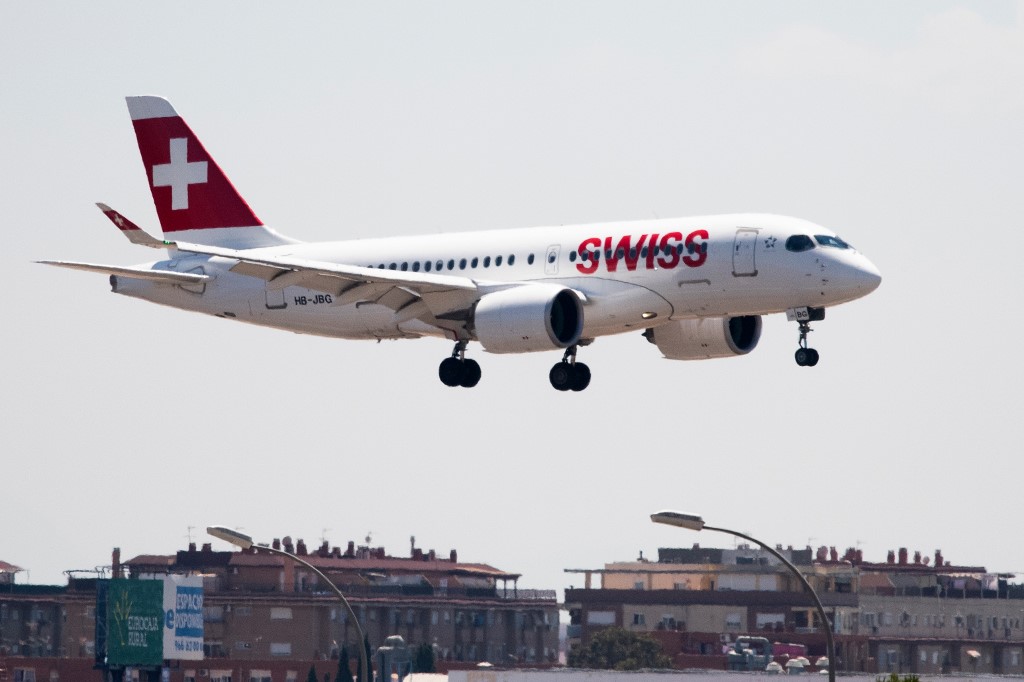 Photo by AFP
Switzerland's rate of Covid vaccinations is above the European average.
Just over 3 percent of Switzerland's population had received the vaccine, compared to 2.89 percent in Europe.
This places Switzerland in the in 9th place out of 27 nations surveyed, ahead of its neighbours Italy, Germany and Austria (figures for France were not available at the time of the survey at the end of January).
Switzerland is ahead of most European countries despite the shortage of doses due to delays in supply.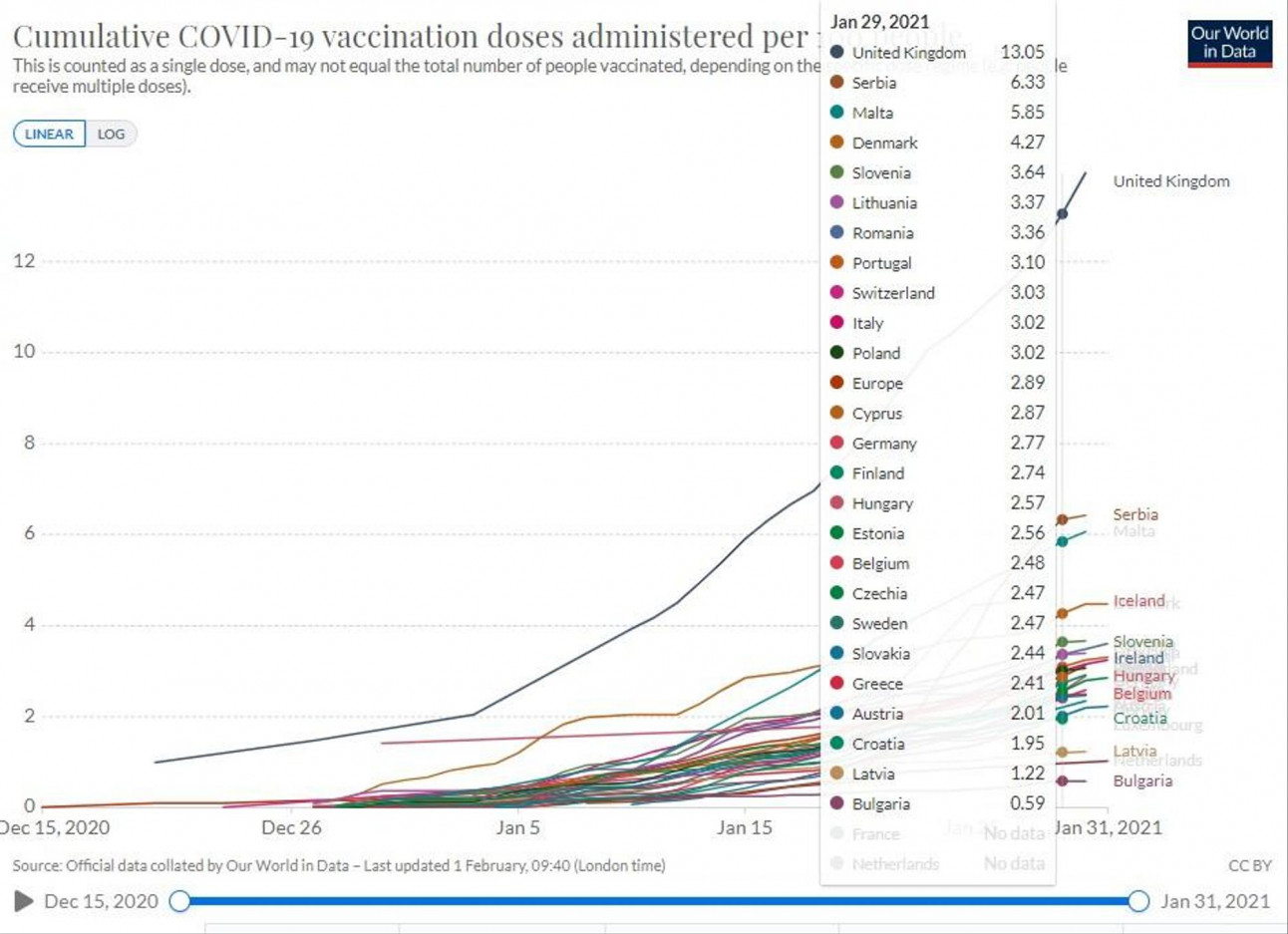 Our World in Data
Migros opens the first 'unsupervised' branch in Switzerland
The country's largest supermarket chain opened a shop without any employees, the so-called Voi Cube, in Grenchen, canton Solothurn. Customers can access the shop via a personal QR code that is generated by an app, then shop and check out using a hand sensor.
The shop offers around 500 items and works entirely without staff. It is the first of its kind in Switzerland.
"The shop will be open around the clock, including on public holidays. "Customers are increasingly demanding the flexibility they already know from online retail", said Migros spokesperson Andrea Bauer.
Italy still requires negative test from Swiss arrivals
Lombardy, the Italian region that borders the Swiss canton of Ticino, passed from the orange to yellow zone on Monday, meaning that its coronavirus risk in now lower. (Under Italy's classification system, red marks the highest risk, orange is medium, and yellow is lowest).
But those who want to go to Lombardy for tourism or shopping can't cross the border without a negative Covid test taken in the past 48 hours.
The only travellers exempted from the test are those who go to Italy for a period not exceeding 120 hours for "proven work, health or absolute emergency". The exemption also applies to people transiting through Italy for up to 36 hours.
When in Italy, moving between regions is prohibited.