New travel and quarantine rules go into effect
Starting today, stricter regulations will apply for travellers arriving from abroad by air. They will have to show a recent negative Covid test before taking off for Switzerland. 
In addition, personal information of almost all travelers will now be systematically recorded, whether they arrive by plane, boat, bus or train.
The 10-day quarantine could now be reduced to seven days under certain circumstances. 
The Local will write a detailed article about the new requirements today.
Shutdown measures could be extended until summer
Originally, the closings of restaurants, bars and all non-essential businesses were supposed to end on February 28. But last week it was reported that these measures were not likely to be lifted until sometime in March.
But the Health Ministry is now considering extending the current shutdown measures until the summer to slow down the spread of coronavirus mutations, according to media reports.  
The decision is expected later this month.
Swiss women to be commemorated on gold coins
Swissmint, the federal currency agency, announced the issue of a gold coin to commemorate the 50th anniversary of women's suffrage in Switzerland. It will be available for sale at the end of April at the price of 680 francs.
This 50-franc coin has a diameter of 25 mm, is made of 0.900 gold alloy and weighs 11.29 grams. About 5,000 copies will be produced and can be purchased from the Swissmint website.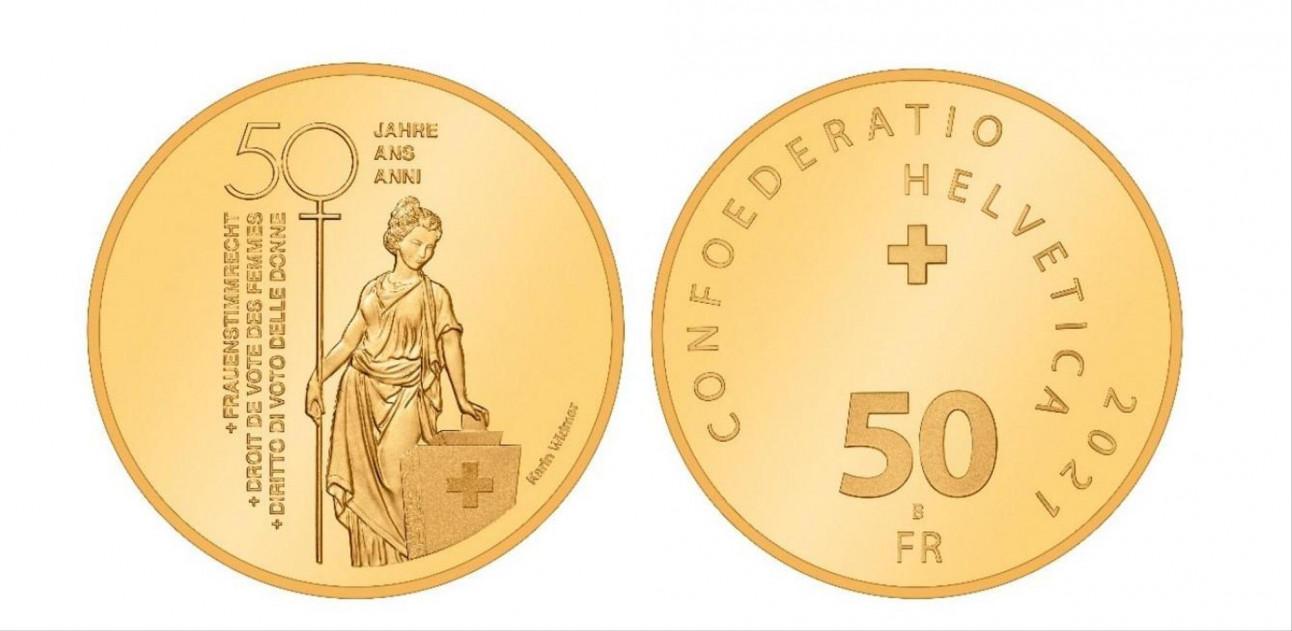 Swissmint
Foreigners' right to vote
Socialist deputies Ada Marra (VD) and Mustafa Atici (BS) are preparing a parliamentary initiative to demand the right to vote and to be elected for foreigners at the municipal level after five years of residence in Switzerland. 
The cantons of Fribourg, Vaud, Neuchâtel and Jura already allow non-citizens to vote, elect officials, and stand for election at communal level. Conditions vary from one canton to another, but in most cases a certain length of stay and/or a residence permit are required.
Geneva, which has the largest foreign population in Switzerland (45 percent), grants foreigners voting rights at communal level, but they can't run for office. 
Basel, Graubünden, and Appenzell Ausserrhoden have authorised their communes to introduce the right to vote, the right to elect and the right to be elected. But few of the communes have actually introduced these measures.