Mutated viruses gain ground in Switzerland
Geneva is the canton with the highest rate of infections with coronavirus mutations— between 60 and 70 percent of all contaminations are attributed to one of the new variants, according to Christian Althaus, epidemiologist at Bern University. 
For the canton of Zurich and the rest of Switzerland, the estimate is that between 30 and 40 percent all Covid cases are due to virus mutations, Althaus says.
In all cases, the UK variant is predominant among the viruses.
Health authorities predicted a few weeks ago that mutated variants would become primary corona viruses. 
Swiss government criticised for not ordering Russian and Chinese Covid vaccines
Health experts and politicians argue that federal authorities are wrong for ruling out coronavirus vaccines from Russia and China in favour of ones manufactured in the West — Pfizer/BioNtech, Moderna, AstraZeneca, Curevac, and Novavax. 
"When I brought up the possibility of using the Russian vaccine last summer, I received a lot of negative comments", said Martin Bäumle from the Liberal Green Party.
He added that an "ideological or geopolitical" aspect is probably influencing the government's decision.
READ MORE: Why has Switzerland ordered over 30 million doses of coronavirus vaccine?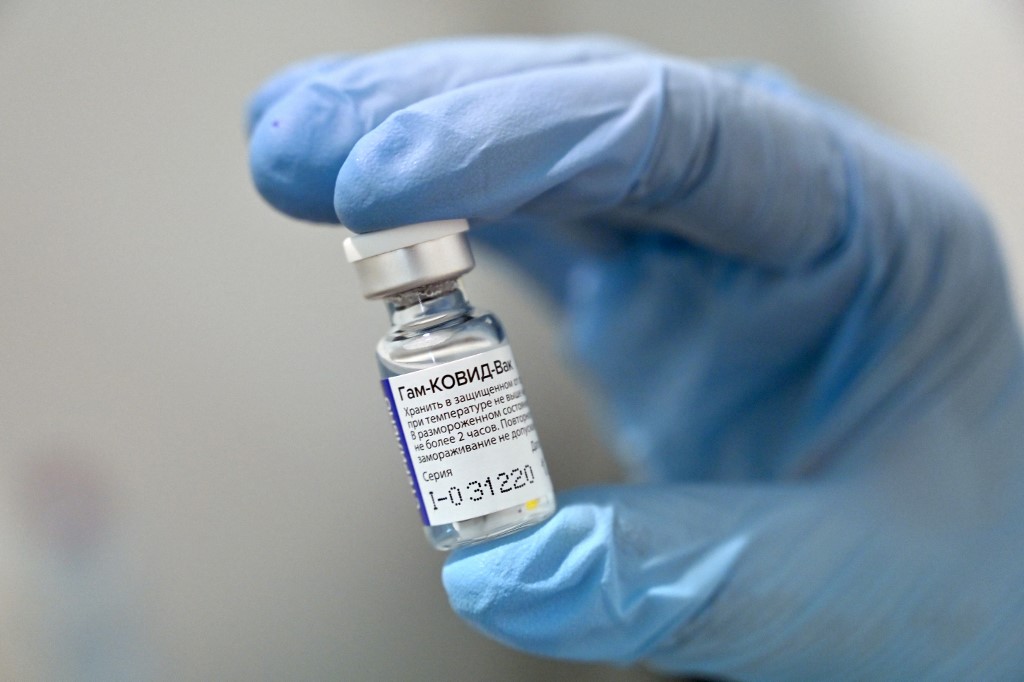 Switzerland has no plans to purchase Russia's 'Sputnik' vaccine. Photo by AFP 
However, the government says that Moderna and Pfizer vaccines seem to be more effective against new variants of the virus. This will not necessarily be the case with Russian or Chinese vaccines, which use other technologies.
'Corona Taxis' are in service in Zurich
A group of Zurich's taxi drivers have created a 'Corona Taxi' service for people who have to go for a Covid test but can't drive themselves  or take public transport.
The drivers, who are separated from passengers by a Plexiglas panel, clean and disinfect their cars after each ride. The cost is lower than a normal price for the distance travelled.
'Corona Taxi' can be summoned by calling 044.444-4444
Elementary school students may soon be forced to wear face masks
The Swiss Pediatric Society updated its recommendations this week and is now advocating masks for children in elementary-level classes, a proposal that's supported by the teachers' union.
The masks should be compulsory in primary schools in cantons with high infection rates, the pediatric society said. For now, only secondary school students are required to wear masks in Switzerland.
In the meantime, five cantons — Zug, Basel-Land, Aargau, Valais and Uri  are testing systematically for coronavirus infections in schools.
What you might have missed?
Since Monday, people in Switzerland can reduce their quarantine from 10 to seven days if they have a negative test results. Here's how.