For members
Six common myths about Swiss food you need to stop believing
Unlike France and Italy, Switzerland is not known for its gastronomy. But if you live here, you probably heard some of these myths.
Published: 26 March 2021 15:20 CET
Updated: 11 February 2022 11:24 CET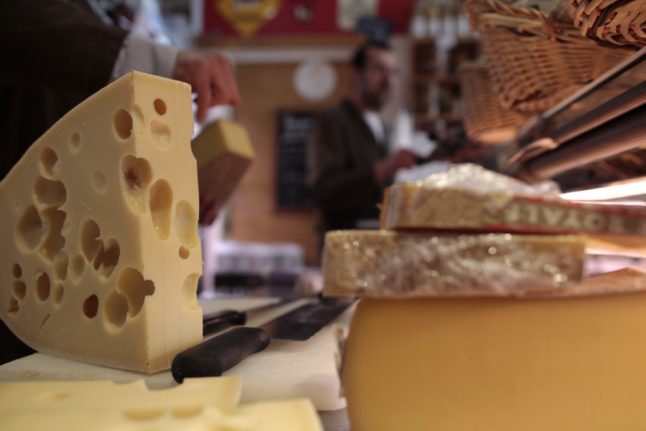 This 'Swiss' cheese is Emmentaler. Photo by Photo by CHARLY TRIBALLEAU / AFP
Will Switzerland be able to feed itself in the future?
Amid a worsening climate crisis and an increasingly unstable world food system, Clare O'Dea looks at what Switzerland and its population need to do to ensure there is enough food on the table in the years to come.
Published: 30 June 2022 14:14 CEST
Updated: 30 June 2022 22:40 CEST