For members
EXPLAINED: Why the third wave of Covid-19 in Switzerland hasn't been as bad as previous ones?
The first two coronavirus waves in Switzerland — in the spring and fall of 2020 — were marked by confinement, shutdowns, and a slew of restrictions imposed amid increasing infections, hospitalisations and deaths. But the current phase is less dramatic. Why is this?
Published: 30 April 2021 12:12 CEST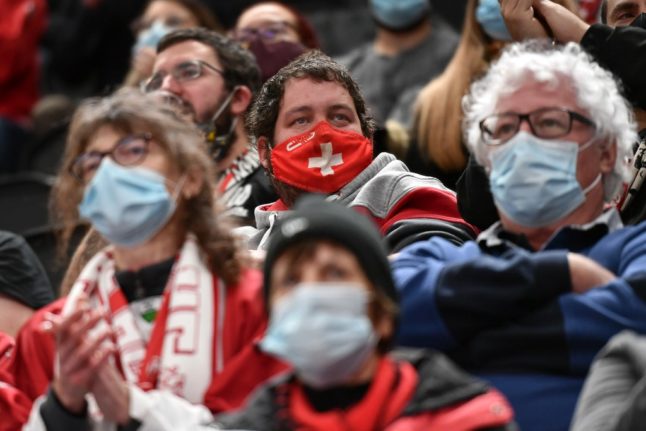 The third wave is milder due to vaccinations. Photo by Fabrice COFFRINI / AFP
For members
OUTLOOK: Could Switzerland introduce Covid rules this autumn?
After several months of a relatively low number of coronavirus cases in Switzerland, the rate of infections rose by over 22 percent in a span of seven days this week. What measures are Swiss health officials planning to prevent a new wave?
Published: 30 September 2022 15:37 CEST