For members
Five quiet places to escape the bustle of Geneva
Not everyone is leaving Switzerland this summer to go abroad for the holidays. It's just as well, because the Geneva area boasts many out-of-the-way lakeside beaches and an abundance of other quiet attractions as well.
Published: 17 June 2021 18:01 CEST
Updated: 25 July 2021 10:36 CEST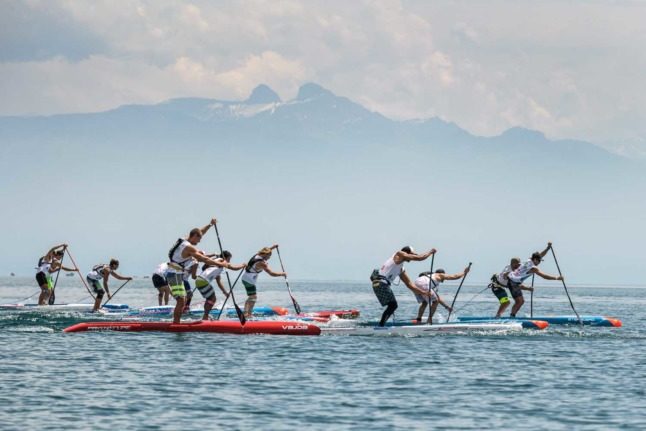 Athletes start the Thonon Sup Race, a 19km race crossing Lake Geneva between Lausanne, Switzerland, and Thonon-les-bains, France, Photo: Fabrice COFFRINI / AFP
For members
The Covid rules you should know if you're travelling from Switzerland this summer
When it comes to Covid regulations in Switzerland and elsewhere in Europe, the situation is certainly much more relaxed than it was last summer. However, certain countries still maintain rules in regards to vaccinations and masks.
Published: 1 July 2022 12:15 CEST
Updated: 1 July 2022 13:36 CEST