For members
UPDATE: How Switzerland's flood planning helped it avoid disaster
Despite geographical proximity and similar topography, Switzerland suffered less damage from recent floods than its northern neighbour. This is why.
Published: 21 July 2021 09:58 CEST
Updated: 29 July 2021 12:51 CEST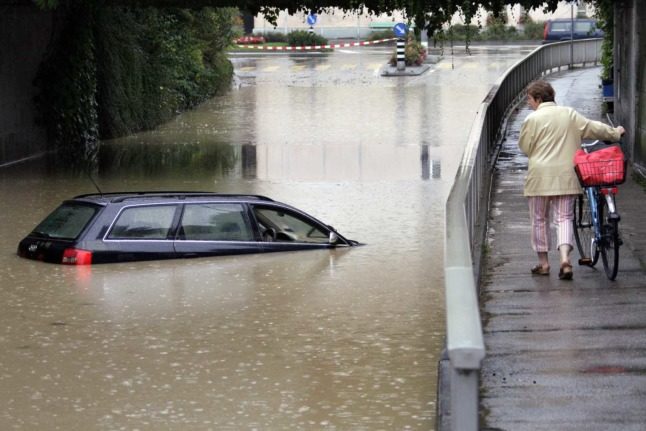 A woman walks past a car in a flooded waterway in the Swiss town of Lyss, near Bern, in 2007. Unlike the 2005 and 2007 floods, Switzerland was spared the wrath of the 2021 floods. Photo: FABRICE COFFRINI / AFP
For members
'Don't sleep naked': How to get a good night's sleep in a Swiss heatwave
As temperatures climb again, many people may struggle to get a good night's sleep in Switzerland. Here are some expert tips to help you even when it's sweltering hot.
Published: 3 August 2022 14:32 CEST