For members
UPDATED: Unvaccinated must pay for Covid tests in Switzerland from October
People who have not been vaccinated will be require to pay for their own Covid tests from October 1st. President Guy Parmelin said vaccinated taxpayers should not have to pay for testing for those who choose to remain unvaccinated.
Published: 11 August 2021 11:33 CEST
Updated: 10 September 2021 10:03 CEST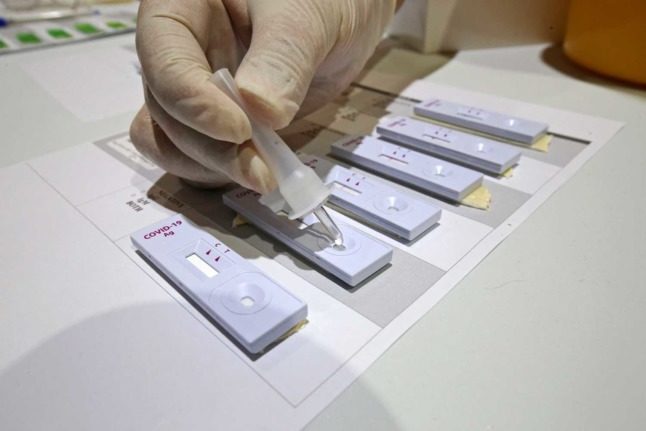 Will Switzerland wind back free testing for the unvaccinated? Photo: YASSER AL-ZAYYAT / AFP
For members
Reader question: When will Switzerland authorise second Covid booster shots?
Even as other countries have started to administer fourth doses of a Covid-19 vaccine and the infections are on the rise again, Swiss health authorities still haven't rolled out second boosters. This is why, and what lies ahead.
Published: 22 June 2022 11:29 CEST