For members
Reader question: Can Swiss health insurance exclude me if I have pre-existing conditions?
Whether an insurance carrier in Switzerland can turn you down because of chronic illnesses depends on the kind of coverage you are seeking.
Published: 27 August 2021 08:28 CEST
Updated: 7 March 2022 14:30 CET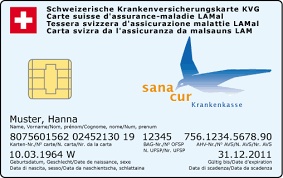 Example of a card for compulsory health insurance. Photo by Federal Office of Public Health
For members
How to dispose of unwanted furniture or whitegoods in Zurich legally
Got an unwanted mattress, fridge or sofa? Here's how you can legally get it off your hands in Zurich.
Published: 12 May 2022 16:51 CEST