For members
How did Switzerland become a country with four languages?
Switzerland has four official languages — German, French, Italian, and Romansh. But why has such a tiny country become a multilingual nation?
Published: 24 September 2021 14:43 CEST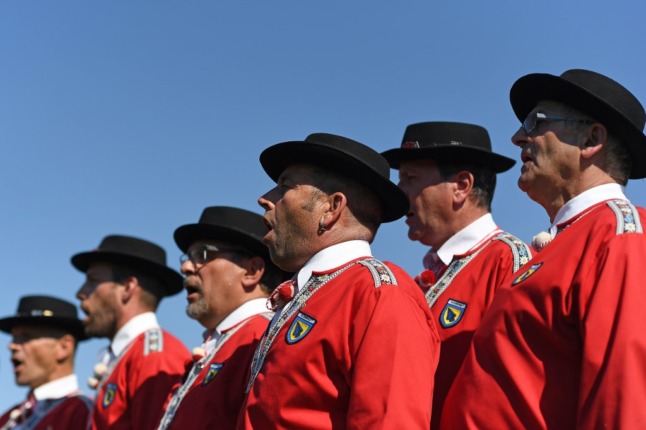 Swiss can yoldel in four languages. Photo by VALERIANO DI DOMENICO / AFP
For members
Is Switzerland's male-only mandatory military service 'discriminatory'?
Under Swiss law, all men must serve at least one year in compulsory national service. But is this discriminatory?
Published: 7 December 2021 16:50 CET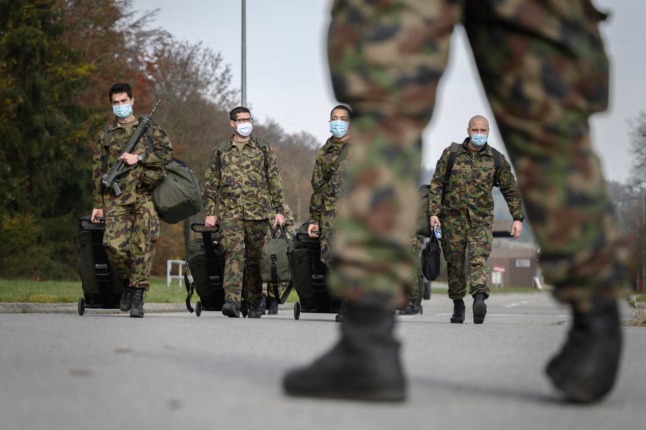 A new lawsuit seeks to challenge Switzerland's male-only military service requirement. Is this discriminatory? FABRICE COFFRINI / AFP