For members
The ten most surprising questions on Switzerland's citizenship exam
Anyone wanting to become Swiss must take the Swiss citizenship exam. From hiking to landslides - and of course cheese - here are some of the more surprising questions prospective Swiss citizens are asked when they take the quiz.
Published: 3 November 2021 10:21 CET
Updated: 14 September 2022 11:09 CEST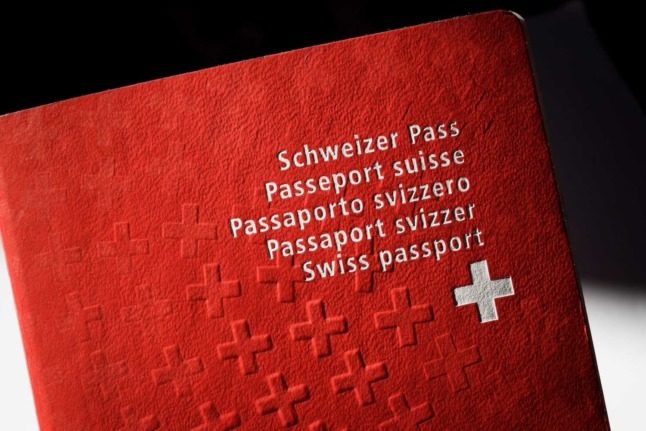 Here is a Swiss passport. Getting one might require answering a few wacky questions. Photo: Fabrice COFFRINI / AFP
OPINION: 'Eidgenosse' and what does it really mean to be Swiss?
Whoever is in the possession of a Swiss passport is considered to be Swiss. But as Serbian-born, Swiss national Sandra Sparrowhawk explains, things are not always quite so simple in reality.
Published: 13 September 2022 15:57 CEST