For members
Freiheitstrychler: Who are Switzerland's 'freedom bell ringers'?
For non-German speakers, Freiheitstrychler is a difficult word to pronounce, but this group has become a symbol of how age-old Swiss customs and traditions can lead to political resistance. Here's what you should know about it.
Published: 19 November 2021 13:33 CET
Updated: 21 November 2021 10:26 CET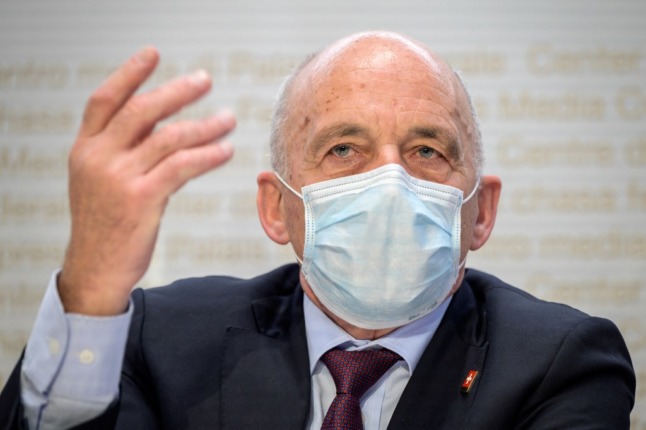 Federal Councillor Ueli Maurer has stirred controversy with his 'provocative' attire. Photo Fabrice COFFRINI / AFP
For members
Is Switzerland's male-only mandatory military service 'discriminatory'?
Under Swiss law, all men must serve at least one year in compulsory national service. But is this discriminatory?
Published: 7 December 2021 16:50 CET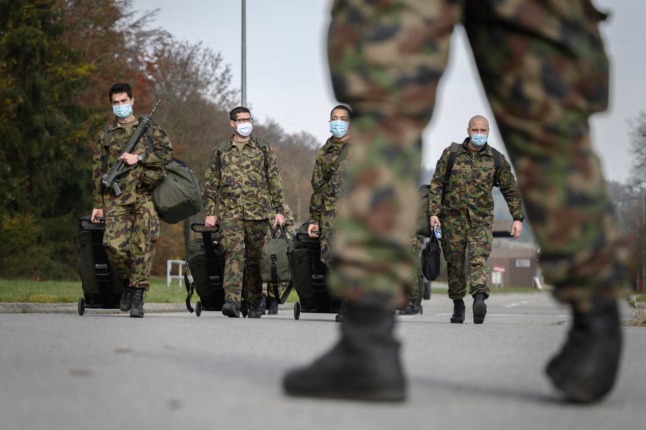 A new lawsuit seeks to challenge Switzerland's male-only military service requirement. Is this discriminatory? FABRICE COFFRINI / AFP