For members
Covid: Will Switzerland restrict arrivals from the UK this winter?
Concerns about the Omicron variant have led several countries to prevent or heavily restrict arrivals from the UK. Will Switzerland follow suit?
Published: 21 December 2021 13:11 CET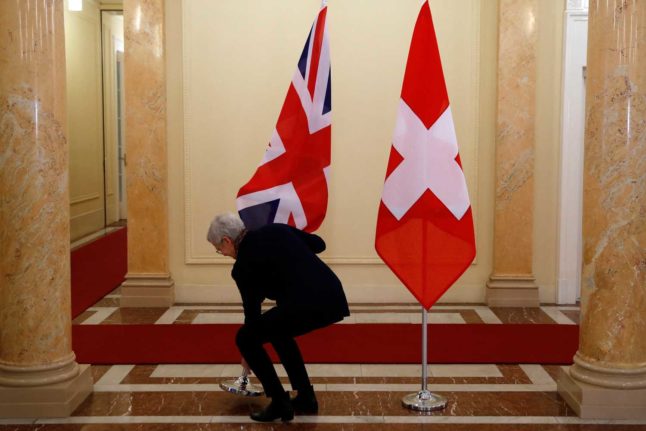 A Union Jack - the flag of the United Kingdom - next to a Swiss flag in Switzerland. Photo: STEFAN WERMUTH / AFP
IN PICTURES: Swiss push for destruction of 'eyesore' abandoned ski resorts
In a remote, secluded valley in the Swiss Alps, a line of rusty ski lift masts scar the grassy hillside where cows lazily graze.
Published: 5 July 2022 09:40 CEST