For members
Reader question: Do Russians now have to leave Switzerland?
As part of sanctions that the Federal Council adopted on Monday, Russian citizens can no longer enter Switzerland and those already in the country must leave. Here's what you need to know.
Published: 3 March 2022 12:22 CET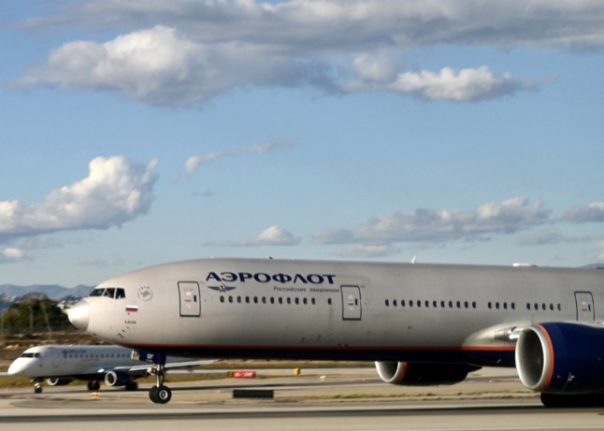 Russia's Aeroflot airlines are no longer allowed to land in Switzerland. Photo by Daniel SLIM / AFP
'Colossal': World leaders meet in Switzerland for Ukraine recovery conference
Leaders from dozens of countries, international organisations and the private sector gathered in Switzerland Monday to hash out a "Marshall Plan" to rebuild war-ravaged Ukraine.
Published: 4 July 2022 10:07 CEST