For members
Switzerland rejects voting rights for foreigners
Foreigners resident in Switzerland will not be allowed to vote, after the State Political Commission of the National Council (SPK-N) rejected a proposal to introduce the measure.
Published: 3 March 2022 16:46 CET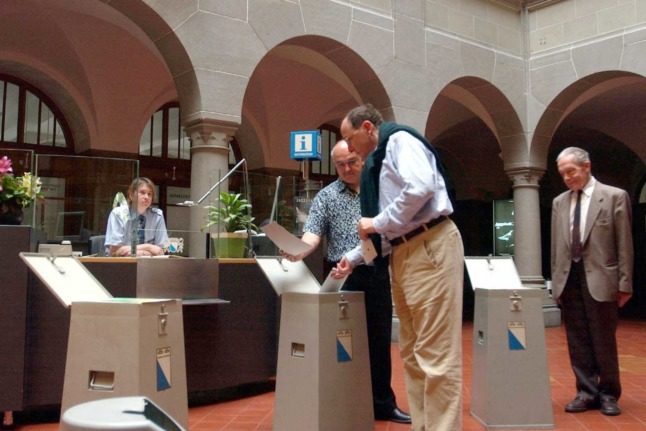 A man casts a ballot in the Swiss city of Zurich. Photo: ANDY MUELLER / EQ IMAGES / AFP
OPINION: 'Eidgenosse' and what does it really mean to be Swiss?
Whoever is in the possession of a Swiss passport is considered to be Swiss. But as Serbian-born, Swiss national Sandra Sparrowhawk explains, things are not always quite so simple in reality.
Published: 13 September 2022 15:57 CEST