For members
EXPLAINED: Why isn't Switzerland in NATO?
With the war going on between Russia and Ukraine, NATO has been in the news quite a bit lately. This brings up a question of why Switzerland is not a member of the 30-nation alliance.
Published: 4 March 2022 15:42 CET
Updated: 6 March 2022 07:34 CET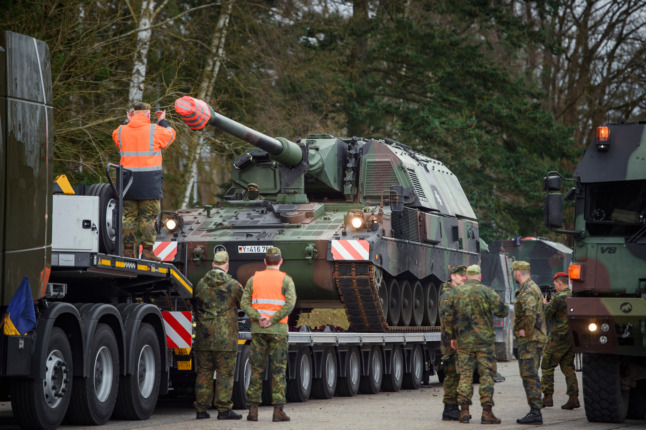 NATO tanks in Germany, a member of the alliance. Photo by Gregor Fischer / AFP
'A beautiful country': How Ukrainian refugees see Switzerland
The Local's Helena Bachmann is hosting two young Ukrainians in her home in Vaud. This is their take on the pros and cons of Swiss life.
Published: 25 May 2022 11:41 CEST