For members
Today in Switzerland: A roundup of the latest news on Monday
Find out what's going on today in Switzerland with The Local's short roundup of the news.
Published: 7 March 2022 08:11 CET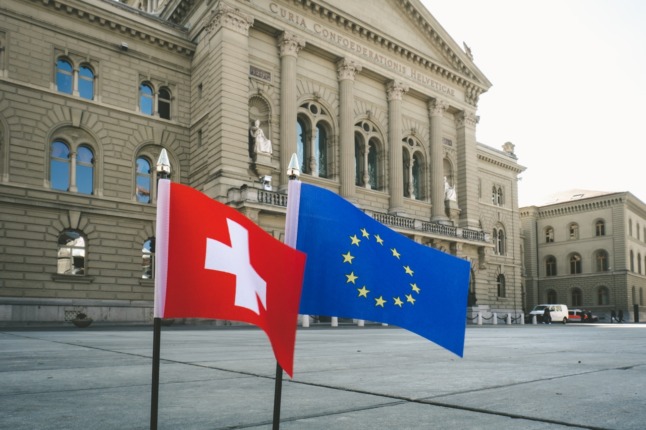 Swiss and EU flags in front of the Parliament building in Bern. Photo by Christian Wasserfallen from Pexels
For members
Today in Switzerland: A roundup of the latest news on Friday
Same-sex marriage becomes legal, the number of Covid cases is underestimated, and other news from Switzerland on Friday.
Published: 1 July 2022 07:52 CEST
Updated: 1 July 2022 15:00 CEST