For members
EXPLAINED: What does euro-franc parity mean for Switzerland?
With the value of the European currency declining due primarily to the war in Ukraine, the euro reached parity with the Swiss franc. Is this good or bad news for Swiss consumers and Switzerland?
Published: 8 March 2022 12:30 CET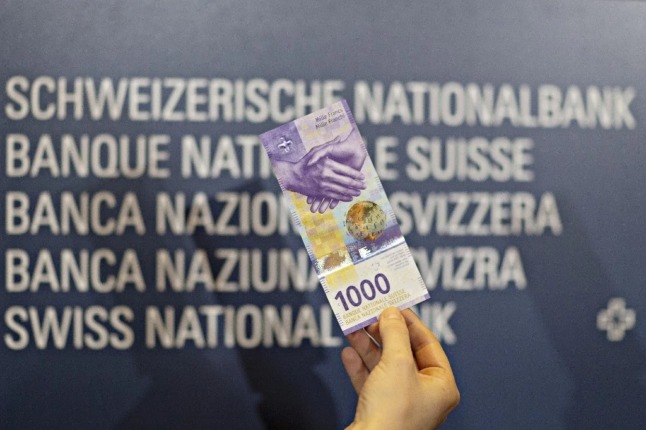 This banknote is worth even more now against the euro. Photo by Michele Limina/AFP
OPINION: Why Switzerland needs to scrap its fabled 1,000 franc notes
If the Americans can get by with $100 bills, the British manage with £50 and EU citizens now mostly €200, why do the Swiss need such a large denomination? The answer is, they don't, writes Clare O'Dea, as she explains why it should be binned.
Published: 27 September 2022 14:36 CEST