For members
Why is Switzerland on Russia's 'enemy country' list – and what does it mean?
On Monday, Switzerland was placed alongside several other western nations and all European Union members on a list of 'enemy nations' by Russia. But what is the actual impact of the list and why is Switzerland on it?
Published: 8 March 2022 12:24 CET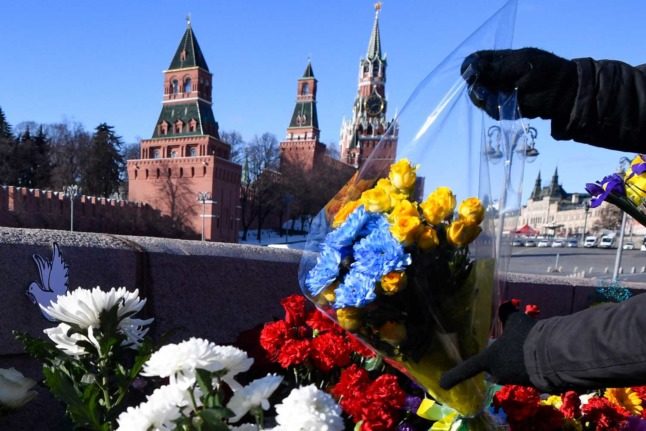 People lay flowers at the site where late opposition leader Boris Nemtsov was fatally shot on a bridge near the Kremlin in central Moscow on February 27, 2022, on the seventh anniversary of his assassination. Photo: Alexander NEMENOV / AFP
'Colossal': World leaders meet in Switzerland for Ukraine recovery conference
Leaders from dozens of countries, international organisations and the private sector gathered in Switzerland Monday to hash out a "Marshall Plan" to rebuild war-ravaged Ukraine.
Published: 4 July 2022 10:07 CEST