For members
Why is Switzerland on Russia's 'enemy country' list – and what does it mean?
On Monday, Switzerland was placed alongside several other western nations and all European Union members on a list of 'enemy nations' by Russia. But what is the actual impact of the list and why is Switzerland on it?
Published: 8 March 2022 12:24 CET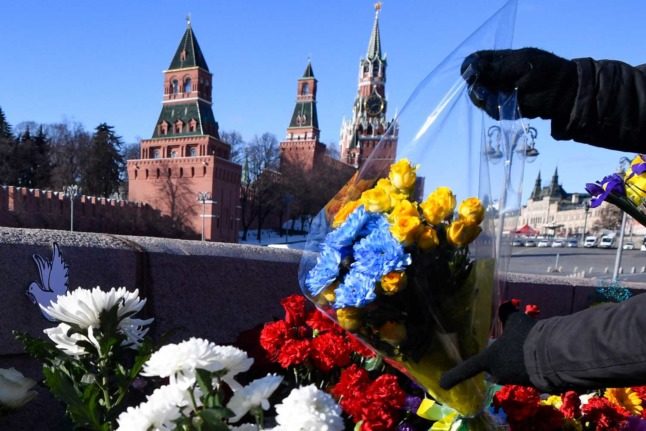 People lay flowers at the site where late opposition leader Boris Nemtsov was fatally shot on a bridge near the Kremlin in central Moscow on February 27, 2022, on the seventh anniversary of his assassination. Photo: Alexander NEMENOV / AFP
Rapping, breakdancing Ukrainians win Eurovision in musical morale boost
Ukraine won the Eurovision Song Contest Sunday with an infectious hip-hop folk melody, boosting spirits in the embattled nation fighting off a Russian invasion that has killed thousands and displaced millions of people.
Published: 15 May 2022 08:42 CEST