For members
OPINION: Is there such a thing as a typical Swiss person?
Despite what many foreigners may think, Switzerland is not a homogenous nation where everyone yodels or plays an alphorn. Helena Bachmann looks at what exactly does it mean to be 'typically' Swiss and are there such people in this country?
Published: 18 March 2022 12:20 CET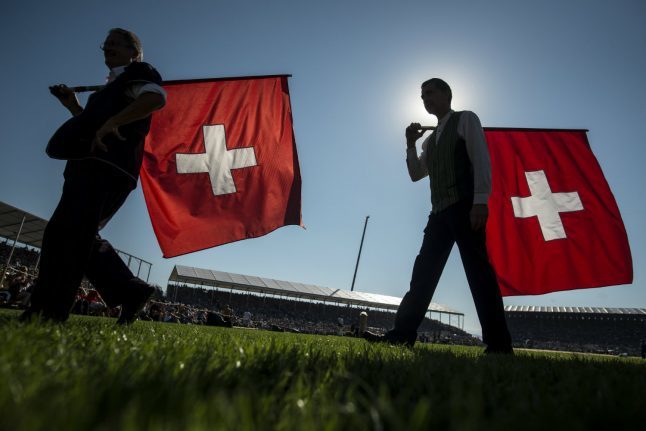 Are the flag-carrying men real Swiss? Photo by Valeriano de Domenico /AFP
OPINION: Anti-abortion activists in Switzerland are just posturing with latest hollow move
As women's reproductive rights are on the verge of being drastically eroded in the United States, Switzerland is witnessing the launch of two parallel popular initiatives seeking to restrict access to abortion here, writes Clare O'Dea.
Published: 11 May 2022 11:29 CEST
Updated: 12 May 2022 09:43 CEST