For members
EXPLAINED: What is 'church tax' in Switzerland and do I have to pay it?
Switzerland is one of only a handful of countries where most people must pay taxes to support religious institutions. This is what you should know about it.
Published: 21 March 2022 15:43 CET
Updated: 7 May 2022 12:48 CEST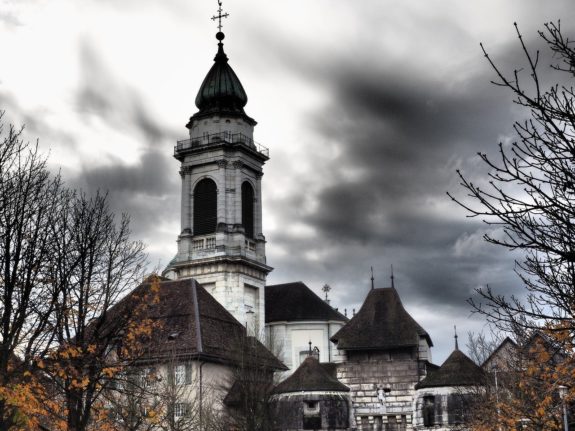 If you are a member of Protestant or Catholic congregation (like this one in Solothurn), you must pay church taxes. Photo by Pixabay
OPINION: Why Switzerland needs to scrap its fabled 1,000 franc notes
If the Americans can get by with $100 bills, the British manage with £50 and EU citizens now mostly €200, why do the Swiss need such a large denomination? The answer is, they don't, writes Clare O'Dea, as she explains why it should be binned.
Published: 27 September 2022 14:36 CEST