For members
Switzerland: How to get money back when cross-border shopping in Germany
Crossing into Germany to go shopping is usually cheaper - and that's before you add the tax savings. Here's how you can claim back tax when shopping in Germany.
Published: 31 March 2022 14:57 CEST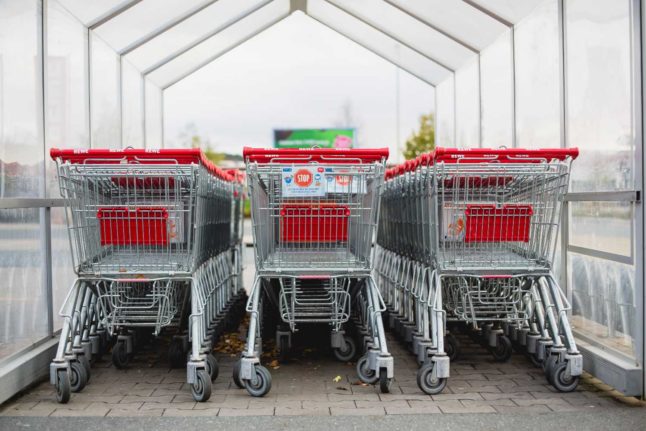 Shopping trolleys lined up at a German supermarket. Photo by Markus Spiske on Unsplash
EXPLAINED: What the steep rise in Swiss interest rates could mean for you
The Swiss National Bank (SNB) raised the key interest rate by 0.75 percentage points, putting it back in positive territory at 0.5 percent.
Published: 23 September 2022 11:46 CEST