For members
Reader question: Where do I still need to wear a mask in Switzerland?
Despite a much publicised end to mask rules on April 1st, masks are still required in some places. Here's what you need to know.
Published: 5 April 2022 10:54 CEST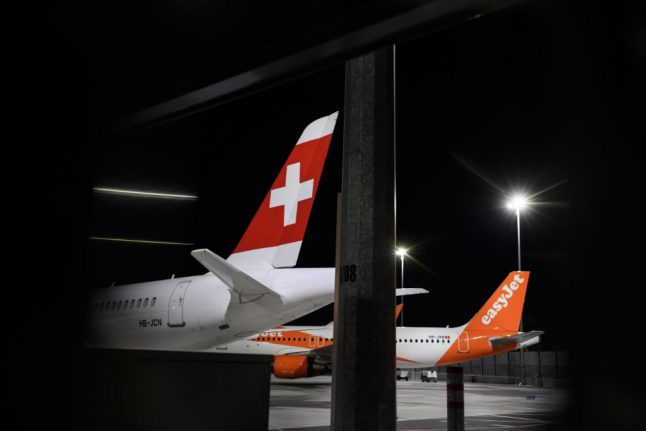 Depending on where you are flying to, masks may no longer be required on these two airlines. Photo by Fabrice COFFRINI / AFP
For members
Must I have a 'CH sticker' on my car when I leave Switzerland?
Some vehicles in Switzerland display the 'CH' sticker, while others don't. But what exactly are the rules when you cross the border(s) in your car? This is what you should know.
Published: 10 May 2022 11:25 CEST