For members
Reader question: Where do I still need to wear a mask in Switzerland?
Despite a much publicised end to mask rules on April 1st, masks are still required in some places. Here's what you need to know.
Published: 5 April 2022 10:54 CEST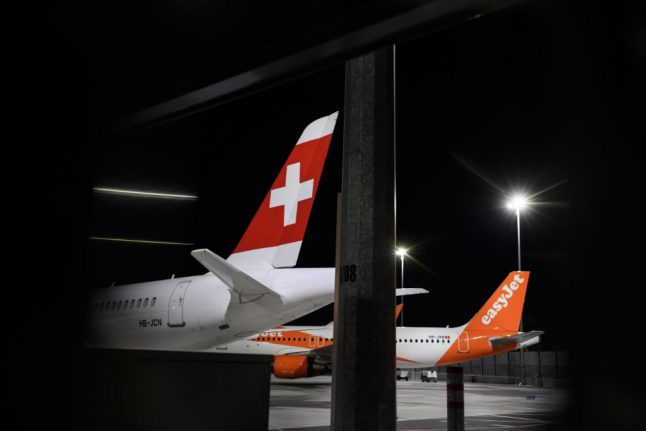 Depending on where you are flying to, masks may no longer be required on these two airlines. Photo by Fabrice COFFRINI / AFP
Covid-19: European summer holidays threatened by rise of subvariants
A resurgence of Covid-19 cases in Europe, this time driven by new, fast-spreading Omicron subvariants, is once again threatening to disrupt people's summer plans.
Published: 22 June 2022 16:08 CEST