For members
Checklist: What documents do I need for an apartment in Switzerland?
Looking for a flat? You need to have your documents in order. Here's what you need to know.
Published: 7 April 2022 16:37 CEST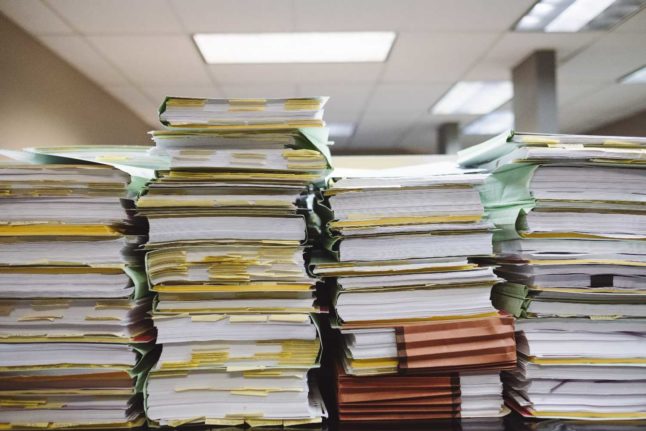 Switzerland really loves paperwork (OK, perhaps not this much). Photo by Wesley Tingey on Unsplash
'Curate your messages carefully': Our readers on dating in Switzerland
In June, we asked our readers for their tips for what to do - and what not to do - when dating someone from Switzerland. Here's what they had to say.
Published: 4 July 2022 16:33 CEST