Say cheese: Switzerland re-legalises raclette and fondue in cable cars
Cheese and altitude lovers rejoice: it is now legal once more to consume two of Switzerland's best-known dishes while riding in a ski gondola. This is what you should know.
It is entirely possible that you have not been aware that eating raclette or fondue while riding in a cable car has been outlawed  in Europe since 2019.
Until then, a number of Swiss ski lift companies routinely served these dishes to passengers taking scenic rides over the Alps.
However, when the European Union introduced a new law banning open fires in closed cable cars, Switzerland had to reluctantly follow suit, even though no incidents of any kind had ever been reported in the country.
READ MORE: The 12 strange laws in Switzerland you need to know
However, Swiss legislation allows exceptions to European standards under certain circumstances —  in this particular case, by ensuring that the two melted cheese dishes don't increase the risk of fire.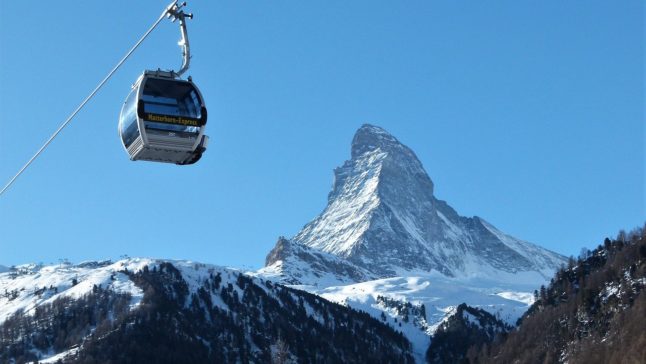 Photo by Pixabay
Rather than fan the flames, the Swiss Ski Lift Association (RMS) has found a solution to ensure fire safety: the table in the cabin will be firmly fixed and made of fireproof material.
RMS submitted its proposal  to the Federal Office of Transport, which has re-legalised the practice.
From now on, "the guests will [again] enjoy a beautiful view and a delicious menu without having to worry about safety", said RMS director Berno Stoffel.
After three years of cheese-less rides, the fate of ski-lift fondues and raclettes is no longer up in the air — but the cheese dishes certainly are.
READ MORE: Ten varieties of cheese you should be able to identify if you live in Switzerland
See Also