For members
Everything foreigners need to know about trade unions in Switzerland
On May 1st, Switzerland, like many other nations around Europe, will celebrate Labour Day. This is a good occasion to get to know more about the country's unions — what they are and what their mission is.
Published: 25 April 2022 12:26 CEST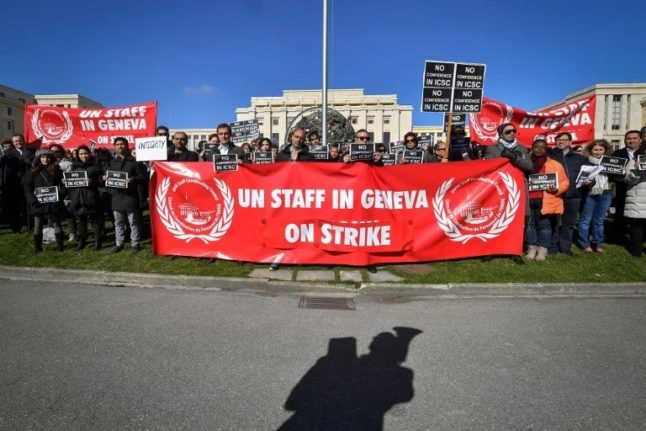 United Nations staff demonstrated in Geneva in 2018 for higher wages. Photo by Fabrice Coffrini / AFP
For members
What is a Swiss collective bargaining agreement — and how could it benefit you?
If you are employed in one of Switzerland's large or medium-sized companies, chances are your salary and work conditions are determined by a collective agreement. What exactly is this?
Published: 12 May 2022 12:45 CEST