For members
Ukraine war drives sudden demand for bomb shelters in Switzerland
Companies that build and repair bomb shelters in Switzerland are being overwhelmed with enquiries since Russia's invasion of Ukraine. Demand is so high that raw materials for the shelters are in short supply.
Published: 25 April 2022 12:54 CEST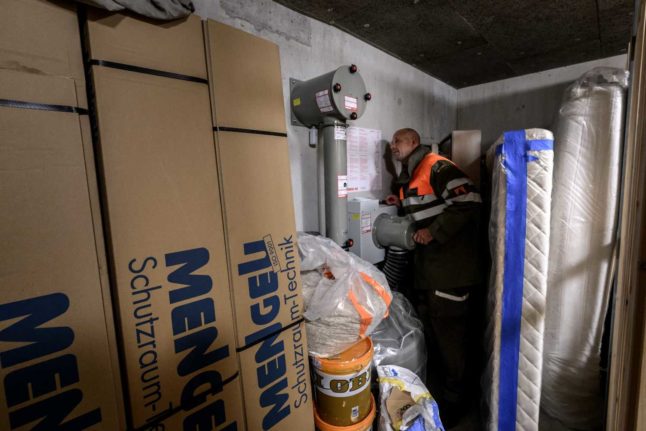 Nuclear bunkers in Switzerland have often become storage areas. Photo: Fabrice COFFRINI / AFP
For members
'Limited capacity': How the Swiss right wants to shut out western Ukrainian refugees
With about 51,000 refugees from Ukraine currently in Switzerland, right-wing politicians argue in favour of introducing geographic vetting in regards to who can qualify for Status S, saying Switzerland has "limited capacity" for refugees.
Published: 16 May 2022 15:17 CEST