For members
Ukraine war drives sudden demand for bomb shelters in Switzerland
Companies that build and repair bomb shelters in Switzerland are being overwhelmed with enquiries since Russia's invasion of Ukraine. Demand is so high that raw materials for the shelters are in short supply.
Published: 25 April 2022 12:54 CEST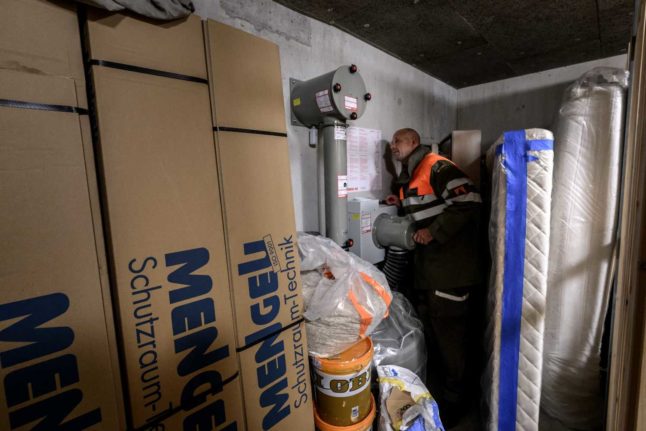 Nuclear bunkers in Switzerland have often become storage areas. Photo: Fabrice COFFRINI / AFP
Ukraine and allies lay foundations for reconstruction at Swiss conference
Allies of Ukraine meeting in Switzerland were due Tuesday to adopt a declaration spelling out the principles and priorities of rebuilding the war-shattered country, estimated to cost at least $750 billion.
Published: 5 July 2022 10:09 CEST