For members
EXPLAINED: What you should do if you have a car accident in Switzerland
Whether you live in Switzerland or you are just visiting, a car accident can be incredibly stressful. Here's what you should be aware of - and who's responsible for what.
Published: 28 April 2022 14:03 CEST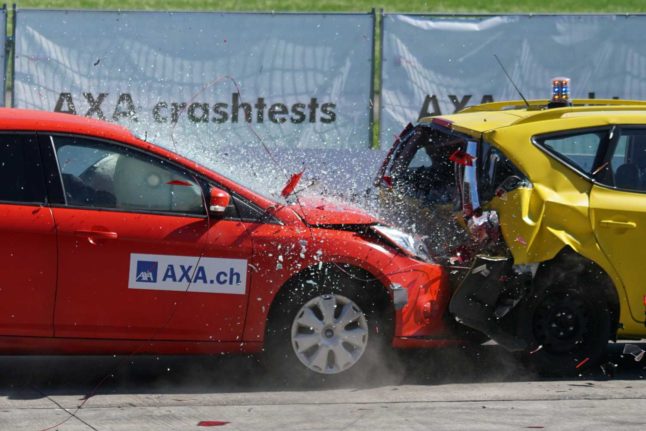 A crash test carried out by a Swiss insurance company. Photo by Pixabay
For members
What to do if you have a car accident in Switzerland?
An accident is not on anyone's 'to-do' list, but sometimes bad things unfortunately happen to good people. These are the steps to take if you are involved in a road accident in Switzerland.
Published: 13 May 2022 13:35 CEST