For members
EXPLAINED: When should you greet a Swiss person?
The Swiss have very specific etiquette rules and are sticklers for complying with each one, including when and how to greet friends and strangers. Here's how you can navigate this sometimes complicated web.
Published: 6 May 2022 15:55 CEST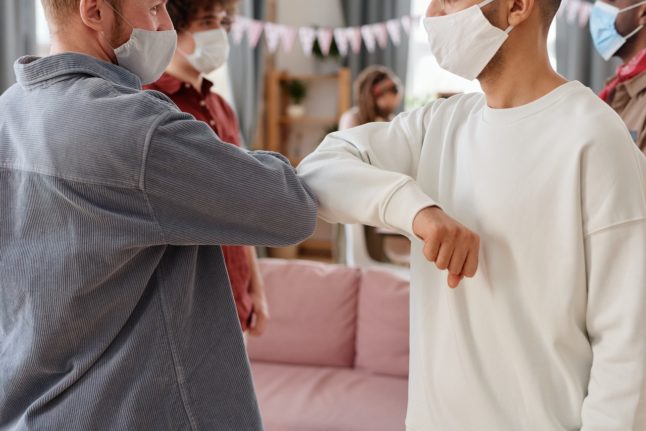 Elbow bump is now an accepted way of greeting. Photo by: Cedric Fauntleroy on Pexels
For members
Brothers keep Swiss mountains in high spirits
Depopulation threatens the future of Switzerland's picturesque mountain villages, but three brothers are trying to keep theirs alive by capturing its essence in a bottle.
Published: 19 May 2022 08:46 CEST