For members
EXPLAINED: Which pets can't be kept alone in Switzerland?
One of Switzerland's most unique laws is a prohibition on keeping 'social' animals alone as pets. But which animals does this rule apply to?
Published: 2 June 2022 11:51 CEST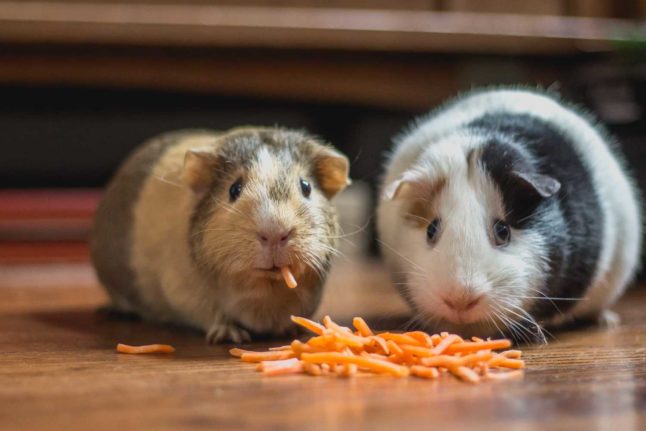 Guinea pigs must be kept at least in twos in Switzerland. Photo by Bonnie Kittle on Unsplash
For members
Do Swiss cows really get airlifted down from the Alps after summer?
'Flying cows' is possibly one of the more curious myths people hear about Switzerland. But is there any truth to it?
Published: 9 August 2022 17:04 CEST