For members
Swiss MPs refuse to extend 'fast track' naturalisation to registered partners
A foreign national married to a Swiss can benefit from the so-called "fast track" naturalisation. But this right will not be extended to unmarried couples, MPs decided on Wednesday.
Published: 15 June 2022 15:17 CEST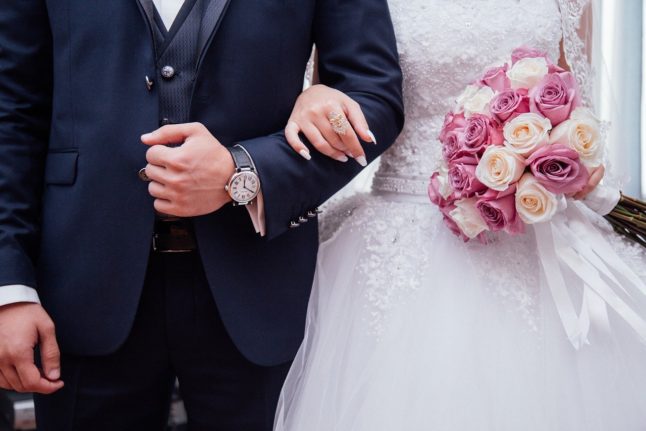 Only a wedding allows a faster naturalisation process for foreign nationals. Image by StockSnap from Pixabay
For members
Switzerland revokes citizenship for 'unfair and deceptive behaviour'
A woman who gained a Swiss passport through marriage has had her citizenship revoked after she divorced - just one of the reasons that Swiss nationality can be removed from foreigners.
Published: 2 August 2022 10:46 CEST