For members
What's next after Switzerland's 'extremely worrying' heatwave?
Switzerland hit record high temperatures for June for the first time in 75 years on Sunday but what's the forecast for the coming days and weeks?
Published: 20 June 2022 15:50 CEST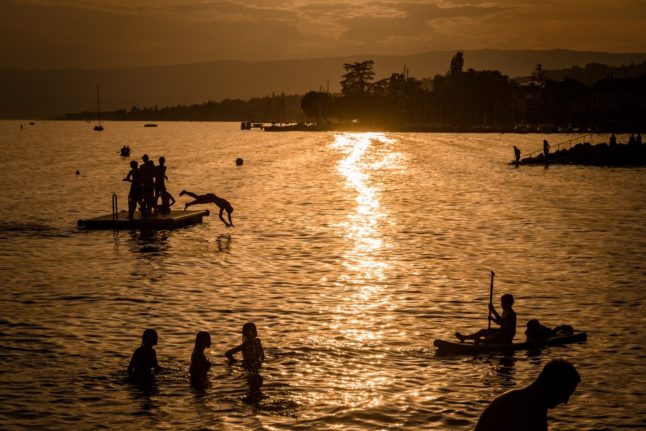 A boy jumps into Lake Geneva at sunset from a platform off the village of Lutry, western Switzerland on August 9th 2020. Switzerland is set for another hot week. (Photo by Fabrice COFFRINI / AFP)
For members
'Don't sleep naked': How to get a good night's sleep in a Swiss heatwave
As temperatures climb again, many people may struggle to get a good night's sleep in Switzerland. Here are some expert tips to help you even when it's sweltering hot.
Published: 3 August 2022 14:32 CEST