For members
The Covid rules you should know if you're travelling from Switzerland this summer
When it comes to Covid regulations in Switzerland and elsewhere in Europe, the situation is certainly much more relaxed than it was last summer. However, certain countries still maintain rules in regards to vaccinations and masks.
Published: 1 July 2022 12:15 CEST
Updated: 1 July 2022 13:36 CEST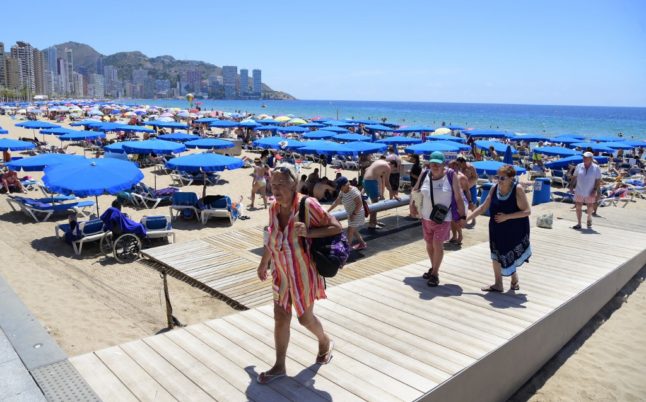 While masks are not required on beaches (here in Spain), they are compulsory in other circumstances. Photo by JOSE JORDAN / AFP
For members
Five European cities you can reach from Zurich in less than five hours by train
Switzerland is a beautiful country, but it also has a great location right in the centre of Europe, making it an ideal starting point for train travel. Here are five destinations you can reach in less than five hours from Zurich.
Published: 5 August 2022 15:14 CEST
Updated: 7 August 2022 07:35 CEST