For members
Why most of the country will celebrate without fireworks this Swiss National Day
The night sky on Swiss National Day this Monday will look a little different this year in much of Switzerland. Here's why.
Published: 26 July 2022 15:58 CEST
Updated: 30 July 2022 06:44 CEST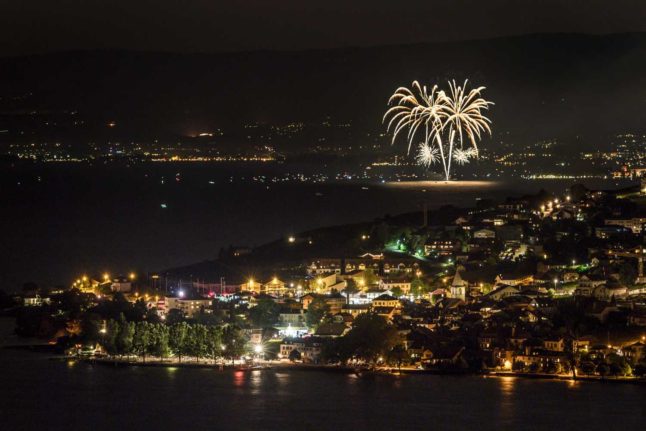 Fireworks are seen behind the village of Cully on the shore of Lake Geneva during the commemoration of Swiss National Day, on August 1, 2018. Photo: FABRICE COFFRINI / AFP
'By a substantial margin': How summer 2022 was Europe's hottest on record
The summer of 2022 was the hottest in Europe's recorded history, with the continent suffering blistering heatwaves and the worst drought in centuries, the European Commission's satellite monitor said on Thursday.
Published: 8 September 2022 16:45 CEST