For members
Water flown in by helicopter: How Switzerland has been hit by drought
Parts of Switzerland will get some much-needed rain in the coming days. But will that be enough to fix the current drought situation?
Published: 17 August 2022 10:11 CEST
Updated: 20 August 2022 10:09 CEST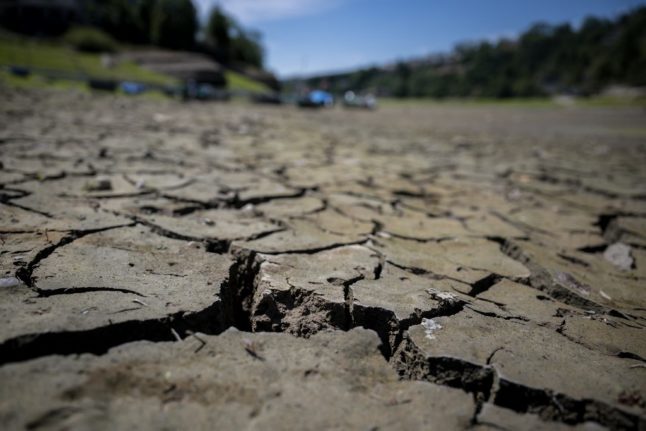 This photograph taken on July 22, 2022, shows the dried out bed of the Lac des Brenets' part of the Doubs river, a natural border between eastern France and western Switzerland. (Photo by Fabrice COFFRINI / AFP)
'By a substantial margin': How summer 2022 was Europe's hottest on record
The summer of 2022 was the hottest in Europe's recorded history, with the continent suffering blistering heatwaves and the worst drought in centuries, the European Commission's satellite monitor said on Thursday.
Published: 8 September 2022 16:45 CEST