For members
EXPLAINED: What the weakening euro means for Switzerland's residents
After reaching parity with the euro in March, the Swiss franc has continued to strengthen against the single European currency. This trend is expected to continue, experts say. What does that mean for Swiss residents?
Published: 26 August 2022 12:33 CEST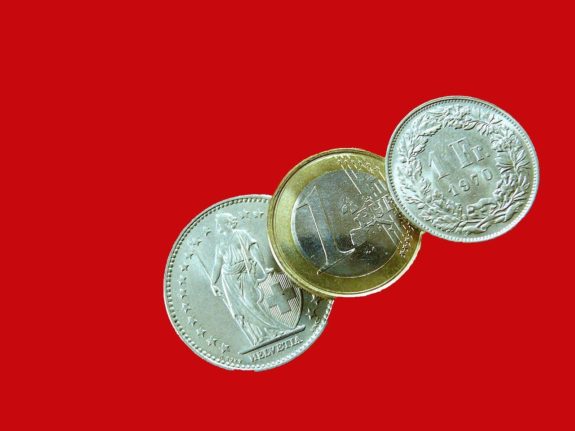 Below parity: Swiss franc trumps the euro. Image by günter from Pixabay
EXPLAINED: What the steep rise in Swiss interest rates could mean for you
The Swiss National Bank (SNB) raised the key interest rate by 0.75 percentage points, putting it back in positive territory at 0.5 percent.
Published: 23 September 2022 11:46 CEST