For members
MYTHBUSTER: Yes, Switzerland does have people living in poverty
Many people, especially those living abroad, believe that only the very rich live in wealthy Switzerland. Is this really the case?
Published: 21 September 2022 17:13 CEST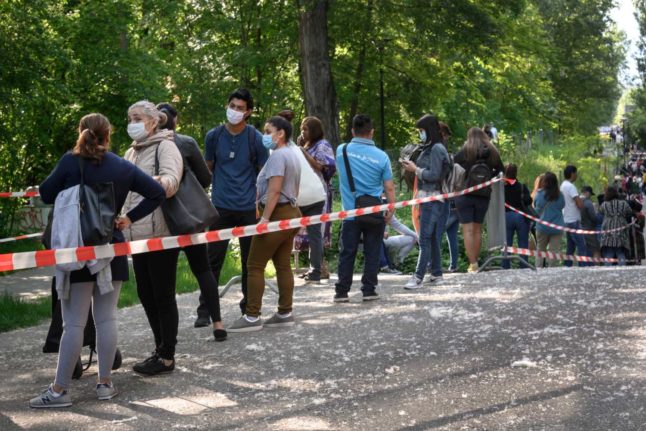 People are lining up in Geneva during the Covid pandmeic to receive free food. Photo: FABRICE COFFRINI / AFP
EXPLAINED: What the steep rise in Swiss interest rates could mean for you
The Swiss National Bank (SNB) raised the key interest rate by 0.75 percentage points, putting it back in positive territory at 0.5 percent.
Published: 23 September 2022 11:46 CEST