Planes and trains: The new international travel routes from Switzerland in 2023
New flights and rail connections are planned — or already underway — in and out of Switzerland throughout 2023.
After a long and difficult period of Covid-related restrictions, international travel is picking up speed — both literally and figuratively — in the air and on the ground.
This is a long-awaited welcome news for residents of Switzerland who want to travel abroad with more ease and convenience, and for foreign tourists wanting to come to Switzerland.
Here's an overview of new flight and train routes:
Geneva airport
For the first time since the pandemic began in 2020, Air China will be resuming flights to Geneva on January 26th.
The flight from Geneva will land in Shenyang, and the returning one will depart from Beijing.
READ MORE: Switzerland decides to keep borders open for arrivals from China
A new nonstop flight will also connect Geneva and New York (JFK), in addition to the already existing SWISS flight between the two cities.
From April 10th, Delta will offer daily service on the same route, as part of the US airline's major expansion into Europe.
The route will be operated with a 238-seat Boeing 767-400ER aircraft.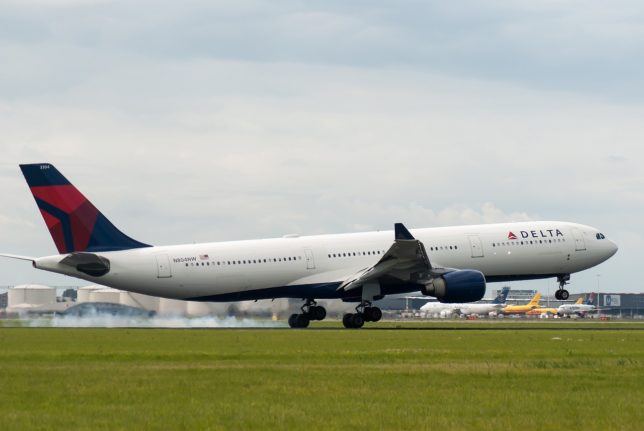 The new ride from Geneva to New York. Image by Cor Gaasbeek from Pixabay 
SWISS, meanwhile, will be expanding its network from Geneva this summer. It will add four new European destinations — Copenhagen, Stockholm, Oslo and Hamburg — on Mondays, Wednesdays, Fridays and Sundays.
Zurich airport
For the first time, Switzerland's largest airport will offer flights to Bristol in the United Kingdom.
SWISS will operate these flights three times a week.
Edelweiss, SWISS' sister airline, is also expanding its long-haul services from its Zurich hub.
For the 2023 summer schedule, it will add more flights to the popular destinations in North America and Costa Rica. 
The flight to Denver (USA) will be increased from two to three a week, and Vancouver in Canada will be served up to four times a week.
The number of flights to Costa Rica will also be increased: its capital, San José will now be served three times a week. Another city, Liberia (Guanacaste) will be served with two weekly flights.
Saudia Airlines will also offer an additional departure from Zurich: from February 3rd, it will fly to Jeddah every Friday, supplementing the two already existing weekly flights to Riyadh.
Trains
With the introduction of its new 2023 timetable of December 11th, Swiss Federal Railways (SBB) has added a new international destination (in addition to a number of domestic ones): the night train to Prague via Leipzig and Dresden.

You can check out the schedule for the new route here.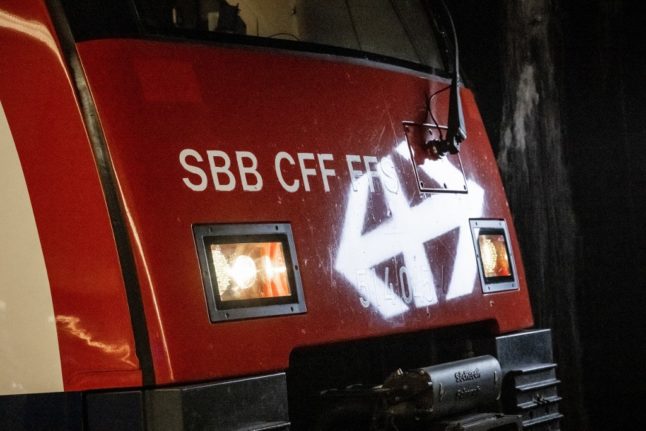 A new connection from Zurich to Prague, Photo by Fabrice COFFRINI / AFP
On the other hand, trains between Zurich and Munich are deleted from the timetable
Although the connection between the Swiss and German city looks good on paper, in reality the train is "a rolling torture," as the Swiss media described it. 
It routinely arrives in Switzerland up to 30 minutes late, and also suffers from breakdowns and cancellations. Among the reasons are infrastructure restrictions in Germany and flaws in the tilting technology, both of which cause speed reductions.
As these trains arrive in Switzerland late, many commuters on the Swiss portion of the route often miss their connections, prompting the suspension of the train.
Another new travel-related development for 2023:
The EU-wide travel system, the Entry and Exit System (EES), is scheduled to come into effect in May.
The new system has four aims – to improve and modernise border systems; to reinforce security and aid the fight against crime and terrorism; to help EU member states deal with increasing traveler numbers without having to increase the numbers of border staff; and to systematically identify over stayers within the Schengen area [ie people who have stayed longer than their visa or 90-day limit allowance].
While Switzerland is not a member of the EU, it is part of the Schengen Area and will be part of the EES system, so the same travel rules apply here.
READ MORE: EXPLAINED: What the EU's new EES system means for travel to Switzerland 
See Also