REVEALED: The two Swiss companies with the most job vacancies
Switzerland's labour market as a whole is experiencing a boom, with various sectors like healthcare and IT looking for personnel. But two employers are especially in need of 'new blood.'
Many high-paid positions — over 250,000 in all currently — are vacant throughout the country. And about 70,000 of these jobs come from the 25 professions that are most in need of new employees.
This article explains what these jobs are, and the salaries offered:
Which sectors in Switzerland have the most job vacancies - and what do they pay?
Interestingly, the two companies that will create the highest number of jobs in the country this year both represent the image of Switzerland — SWISS airline and Rolex.
SWISS
After laying off hundreds of workers during the pandemic, the national airline has taken off again — both in terms of travel and employment.
The airline would like to hire about 1,500 employees this year, while the ground handling company Swissport plans to increase the current workforce by 800 to 1,000 more employees by the summer.
SWISS website is showing that the company is recruiting flight personnel for its Zurich hub.
The firm is also looking for head of operations, business analysis, data scientists, engineers, sales executives, and other professionals.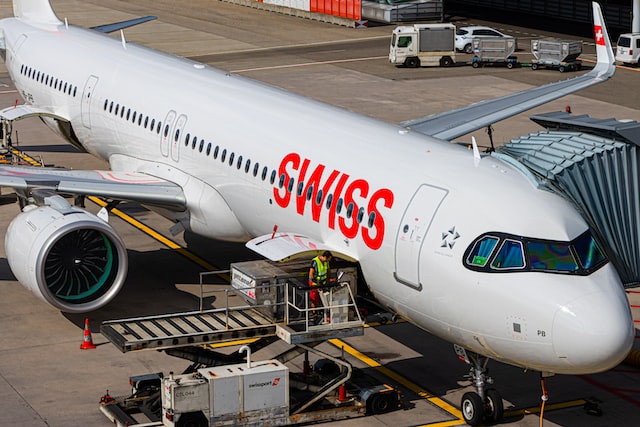 The company is looking for both flight and ground personnel. Photo by Fabian Joy on Unsplash
Rolex
As for the luxury watch company, it has not released the total number of job vacancies. 
It said, however, that the demand for its products is so high, that it must increase its production, and therefore hire new employees.
Also, the watchmaking company plans to build a new factory in Bulle (Fribourg) with 2,000 jobs.
Right now, it is looking for various specialists for both its headquarters in Geneva and its factory in Biel / Bienne. Among the currently advertised positions are watch repairers, technicians, logistics coordinators, product data managers, and others.
See Also