Cost of living: The things in Switzerland that are getting more and more expensive
With Swiss inflation at its highest level in decades — though still lower than elsewhere in Europe — prices for many goods and services have skyrocketed.
The Swiss Consumer Price Index (CPI) increased by 2.8 percent in 2022, the number which corresponds to the general level of inflation in Switzerland.
 
While this is lower than the rate across the eurozone, it is the highest value for Switzerland since 1992.
 
This rate is an average value for the prices tracked by the CPI, which include all goods and services purchased by households in Switzerland.
 
To see exactly which goods became more expensive, and by how much, Moneyland consumer platform analysed relevant data from the Swiss Federal Statistical Office (FSO).
 
The results were divided into two groups: one focusing on 12 general categories, and the second listing a specific breakdown of individual products.
Let's look at the general one first.
 
"It is important to understand that statistics are not based on individual products. The FSO calculates the average inflation for certain product categories," according to Ralf Beyeler, Moneyland's finance expert.
 
Most impacted by price increases were the household goods and services category.
 
This includes products such as furniture, tools, and home appliances, with prices increasing by 5.7 percent in this group.
 
Next is transport (5.3 percent) housing and energy (4.2 percent), as well as food and non-alcoholic beverages (4 percent).
What about specific products and services?
 
By far the biggest hike — nearly 70 percent — is in the price of wood pellets, followed by gas (68.5 percent). The latter is used to produce electrical power, which explains the huge increase in price of electricity in 2023.
READ MORE: Swiss government confirms 'sharp increase' in electricity prices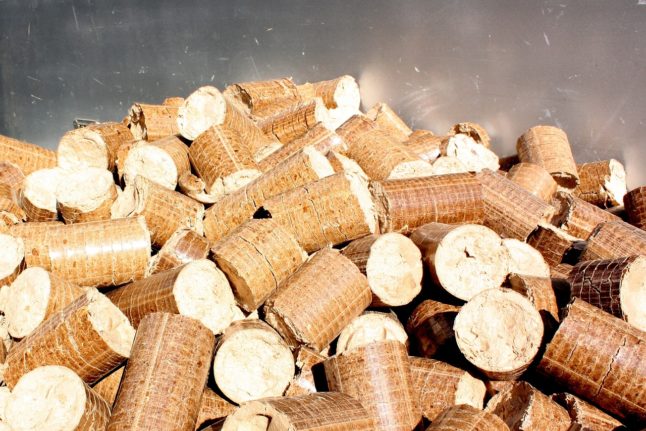 The price of wood pellets soared. Photo: Pixabay
A lesser (though still substantial) hike can be seen in heating oil (37.8 percent), as well as in airline fares (33.8 percent) — in other words, services that rely on energy sources.
 
However, airlines may also have other reasons to raise their prices.
 
"The costs of kerosine make up a large portion of the ticket price," Beyeler said. "But it is also possible that airlines are trying to raise their margins. After the difficult years of the coronavirus crisis, they are likely trying to earn more money again."
 
What about food?
 
Margarine and cooking oil became 23.5 percent more expansive — by far the biggest price hike in the food category — followed by other cooking oils (excluding olive oil), at 16.8 percent.
Next are eggs (14 percent), various vegetables (up to 10 percent), butter (9.5 percent), poultry (8 percent), yogurt (7.9 percent), fresh fish and breakfast cereals (7.8 percent), sugar (7.1 percent), as well as bread and other baked goods (6.8 percent).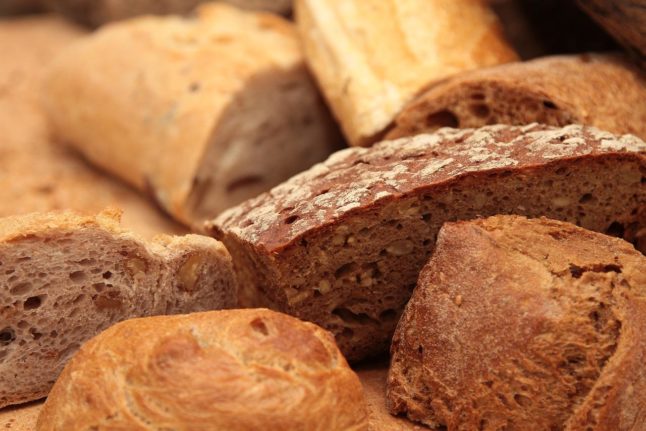 Bread is more expensive too.Photo: Pixabay
The (relatively) good news is that meat, which is usually pricey in Switzerland, experienced lesser price hikes, becoming 'only' 2.5 percent more expensive, on average.
 
In fact, the price of pork even dropped by 0.3 percent.
 
Other product categories became cheaper as well.
 
For instance, price of rental cars and car-sharing services dropped substantially by 23.8 percent. Landline communications (fixed network) is now 15.7 percent less expensive, personal computers cost 10.7 percent less, while mobile telephone package deals decreased by 7.9 percent, and TV sets by 4.5 percent.
READ MORE: EXPLAINED: 8 ways to save money on your groceries in Switzerland
What lies ahead price-wise?
 
The year is still young and it is difficult to look too far ahead.
 
But this is what we know so far:
 
The price of electricity, as well as healthcare premiums, will remain at their current, high level until the end of 2023 at least.
 
The price of other goods and services will depend on the evolution of the war in Ukraine, as well as inflationary trends.
 
Switzerland's central bank's forecasts a 2.4-percent inflation rate this year, so we may possibly see lower prices for consumer goods this year.
 
 READ MORE: EXPLAINED: Why Switzerland's inflation rate has stayed low compared to elsewhere
See Also