Here are seven reasons you should own a bike in Switzerland:
1. Experience the country's stunning landscapes at their best
Switzerland is arguably among the most beautiful countries in the world. It's one of the reasons that many expats choose to live there. Cycling is the best way to experience the country's stunning landscapes and enjoy the peace and quiet of the countryside.
2. Get fit faster
For many expats living in Switzerland, embracing the Swiss lifestyle is all about getting fit and this can be easily achieved when cycling becomes part of a daily routine. Whether it's cycling to and from work or exploring the countryside, cycling has many health benefits as it increases cardiovascular fitness and builds strength.
Find your perfect bike and start discovering cycling routes in Switzerland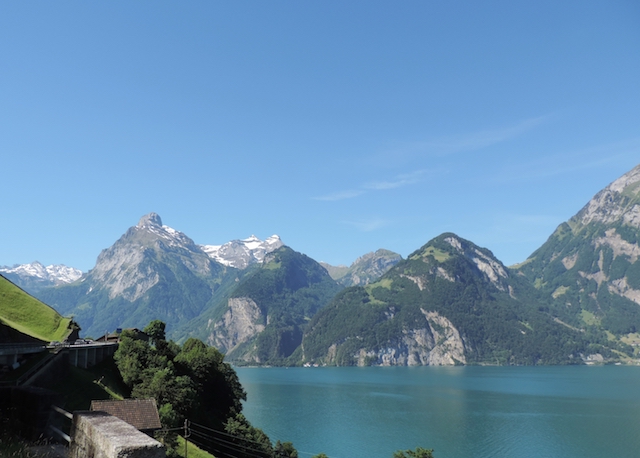 Lake Uri. Credit: Velomaerkte
3. It's great for the environment
Cycling is a pollution-free way to travel and it is better for the environment than driving a car or motorbike.
Swiss locals are increasingly eco-oriented, and given that cycling uses no fossil fuels, it is the perfect mode of transport for those wanting to minimise their carbon footprint.
4. Plenty of safe routes
Cycling in Switzerland is made easy with shared roads, designated bike paths and breathtaking cycling trails. Many minor roads and country lanes are private and closed to cars but accessible to cyclists, which means many mostly car-free routes.
For new and even experienced cyclists, finding the right bike for different routes can make a world of difference — that's where the team at Velomaerkte stores can help.
Owned by environmentally-conscientious landscape researchers, these specialty bike stores offer cyclists the largest selection of bikes and in-depth advice on the best, and sometimes lesser-known, places to cycle in Switzerland.
5. No parking hassles
With limited car parking spots and a surge in the price of parking in Swiss cities, cyclists are the winners. City infrastructure is increasingly becoming more accommodating for cyclists, and not cars, so cycling is hands down the easiest way to get around in the city.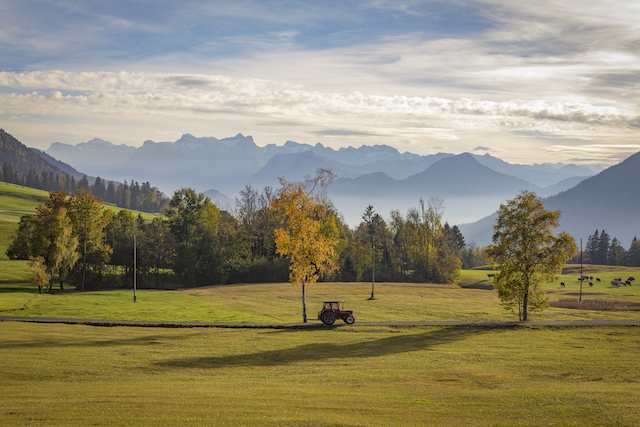 Urner Alps from high above Lake Ägeri. Credit: Dominik Wolff
Visit Velomaerkte bike shop to start cycling in Switzerland
6. Make friends and discover new places in Switzerland
Swiss cyclists are among the most open-minded in the native population. Joining them on two wheels will ease making friends and integrating.
But also cycling with other expats is a great way to connect and build a sense of community while discovering new places in Switzerland.
Velomaerkte bike stores are owned and run by expat teams; they can offer a bike discount as well as advice on the best cycling routes to explore with your friends.
Soon they will also offer guided cycling tours specifically for expats in the Zurich, Zug and Basel areas – from easy family tours to advanced ride outs. To find out more, sign up for the newsletter on their website.
Cycling routes with breathtaking views:
From Grafenort to Trübsee: For (e-)mountain bikers this route is an amazing way to experience the Swiss mountain landscape and the Alpine lake, Trübsee.

From Arth to Flüelen: Discover the historic villages of Arth and Flüelen, cycle by lakes Lauerz and Vierwaldstättersee and then travel back by boat.

From Turbenthal to Kyburg: Experience Zurich Oberland culture by cycling in this friendly region, enjoy the architecture and charming scenery.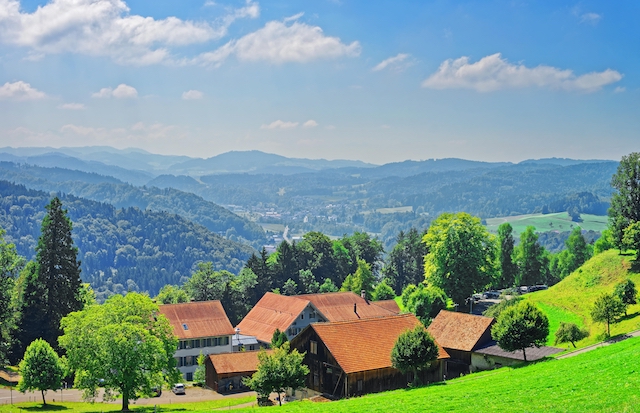 Thurbental. Credit: Roman Babakin/Alamy Stock Photo
7. An excellent way to destress
Mindfulness and stress reduction are important for mental wellbeing, and cycling is the perfect way to escape the daily grind.
Cycling out of Swiss towns and cities to unwind is as easy as finding a Swiss map and peddling away. Unlike in other world cities, Swiss cities are often so close to the countryside, so many locals even go for an evening ride to the countryside after work.
Cycling offers gorgeous views of the Alps, lakes and rolling countryside – a perfect opportunity to send a picturesque postcard photo back home.
Below are two of the favourite cycling routes of the Velomaerkte team:
Accessible from Zug and Zurich City: an easy and impressive ride high above and along lake Ägeri and Zug.
From Basel City: There are wonderful views over the Baselland region to be discovered on a ride from Pratteln up to Gempen and back down to Arlesheim.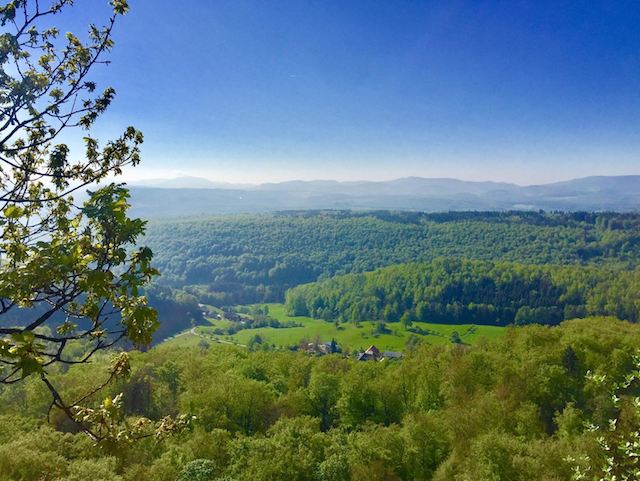 View from Schauenburgfluh. Credit: wikiloc
If you're keen on exploring Switzerland the local way, find out more about your best bike options by visiting the Velomaerkte website to see what bike discounts are on offer and locate your closest store to speak to a friendly bike expert in person. To check out details about the cycling routes pictured above, visit their Facebook page.
This article was produced by The Local Creative Studio and sponsored by Velomaerkte.