For members
Where in Switzerland do all the international residents live?
Almost one third of adult residents of Switzerland are born outside the country - but where in Switzerland do they all live? We take a closer look.
Published: 13 November 2019 17:28 CET
Updated: 22 August 2021 10:01 CEST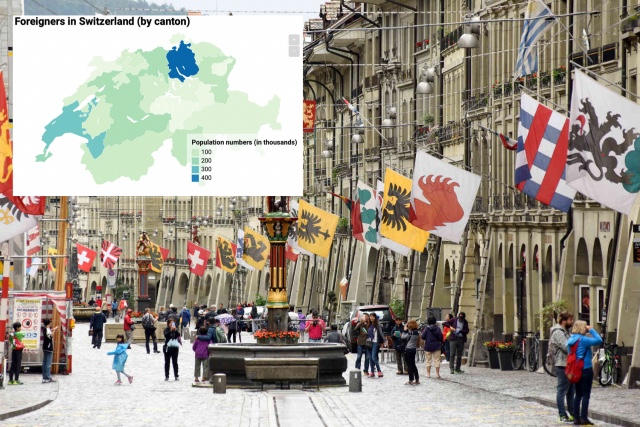 The Swiss city of Bern. Photo: Depositphotos
How Europe's population is changing and what the EU is doing about it
The populations of countries across Europe are changing, with some increasing whilst others are falling. Populations are also ageing meaning the EU is having to react to changing demographics.
Published: 26 July 2022 15:29 CEST