For members
EXPLAINED: The Swiss referendum that could criminalise homophobia
Swiss residents eligible to vote are set to head to the polls in February to vote on a law which criminalises homophobia. This is what you need to know about the vote.
Published: 8 February 2020 10:01 CET
Updated: 8 February 2020 11:01 CET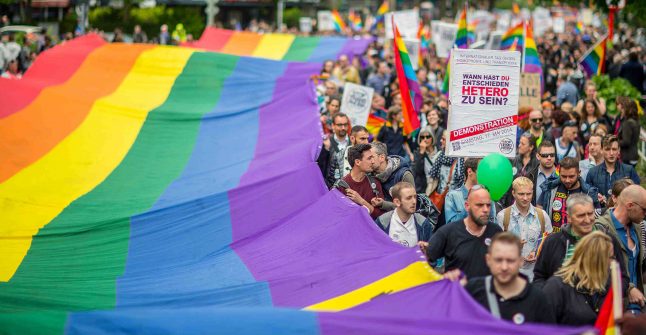 Photo: HANNIBAL HANSCHKE / DPA / AFP
Swiss voters back Covid pass law
Swiss voters firmly backed the law behind the country's Covid pass in a referendum Sunday, following a tense campaign that saw unprecedented levels of hostility.
Published: 28 November 2021 12:33 CET
Updated: 28 November 2021 17:35 CET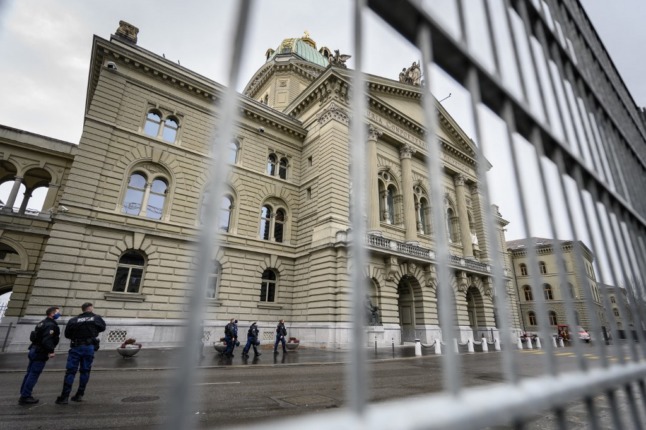 Policemen are seen behind fences closing the House of Swiss Parliament in Bern, on November 28th, 2021 ahead of the nationwide vote on its Covid-19 law, after a campaign characterised by unprecedented levels of hostility in a country renowned for its culture of compromise. Fabrice COFFRINI / AFP