For members
Why Switzerland might have to wait longer than other countries for a coronavirus vaccine
A number of other countries have predicted a vaccine rollout in December, while in Switzerland it is not expected until the spring. Why might the Swiss have to wait so long?
Published: 24 November 2020 16:16 CET
Updated: 24 November 2020 17:18 CET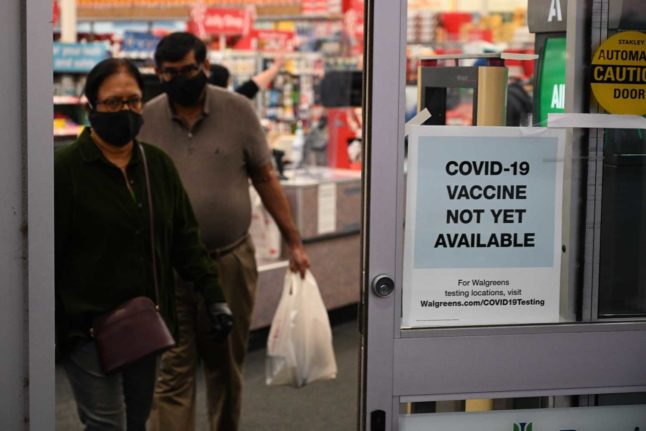 A sign on a pharmacy in the United States tells customers that the Covid-19 vaccine is not yet available. Photo: Robyn Beck / AFP
For members
UPDATE: What are Switzerland's rules for cannabis consumption?
Switzerland has a complicated set of rules for both medical and recreational cannabis consumption. Here's what you need to know.
Published: 4 August 2022 11:16 CEST